Drag Queens + Christmas Song = The Ultimate SLAY Bells
17 November 2015, 11:32 | Updated: 18 January 2018, 13:50
Hoe, Hoe, Hoe! Merry Christmas!
What can be better than a Christmas album sang entirely by drag queens?
Lots of things, obviously. But if we are going to be forced to listen to Christmas music, we would prefer it to be sung by the cast of RuPaul's Drag Race.
Those ever-resourceful queens have teamed up to release a Christmas album, Christmas Queens, and the first video has just been shared by none other than the 49th state of America, Alaska! (Or, Alaska Thunderf*k 5000, to give her her full title).
The song is called "Everyday Is Christmas" and it's notable mainly for the lack of filth and sleaze. We were a bit disappointed at first but then we realised it's probably a good thing. "This Is How We Jew It" by Detox, on the same album, we can imagine will probably raise a few eyebrows while carving the turkey.
Anyway, back to the video.
It's all starts off well, poppin' champagne bottles, wig game on fleek.
She's serving up some Christmas Bauble realness with a side of snow globe fierceness.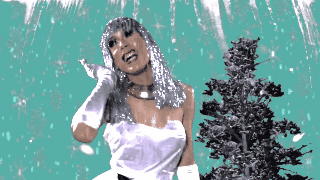 The happiness doesn't last long though.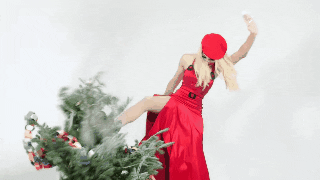 Oh dear.
Check out the camp-as-Christmas track "Everyday Is Christmas" below. You can buy the Christmas Queens album over here right NOW.