WATCH: Vanessa Hudgens And Ashley Tisdale Finally Reunited To Sing Their FIRST EVER Duet
4 January 2017, 11:05 | Updated: 8 May 2017, 17:09
Gabriella and Sharpay finally getting the duet they deserve.
Never mind Kim vs. Taylor or Mariah Carey vs. Jennifer Lopez, back in our day, the most important - and pettiest - pop culture 'feud' was that of Gabriella Montez and Sharpay Evans in High School Musical. We still can't believe that we were never blessed with an official soundtrack duet between the two of them.
UNTIL NOW...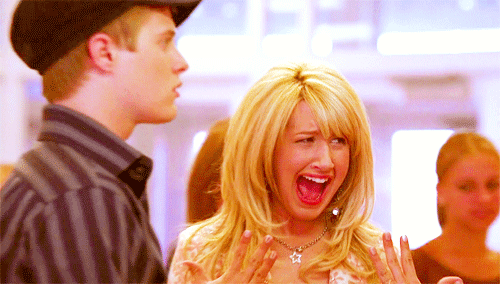 Disney Channel / via giphy.com
In real life, of course, Vanessa Hudgens and Ashley Tisdale are best friends. So after many many requests from her fans on YouTube, Ashley invited Vanessa to join her for an acoustic duet of Elle King's 'Ex's and Oh's' for her 'Music Sessions' segment on her YouTube channel and made all our dreams come true.
Hey, Disney... seeing as High School Musical 4 is edging closer and closer to its release, would it be too much to ask if you could bribe Ashley and Vanessa into coming back so we can finally get that official duet that we've been waiting for since 2006?
Please and thank you.
Disney Channel / via giphy.com
___ ___ ___ ___ ___
From Brendon Urie to The Vamps, here are the best bits from the #PopBuzzPodcast in 2016. Listen right here or subscribe for free on iTunes to get new episodes sent straight to your phone every Wednesday.