The Best Chorus Of The 21st Century Has Been Revealed And It's A Banger
If a song doesn't have a good chorus, it is even worth listening to?
What's the best part of a song? The chorus. And how do you know if the chorus is in fact a good one? Because it will literally make you want to get on the mic and scream every last word until your lungs give out and then remain in your head on a loop for the next three weeks.
But what, exactly, is the GREATEST chorus of the last 16 years? Well, Billboard have taken one for the team and have just painstaking gone through every good song released in the 21st Century (that's from January 1 2001 onwards for those of you are already itching to google when the 21st century started) to find out what the absolute best chorus in modern pop actually is.
You ready for the results?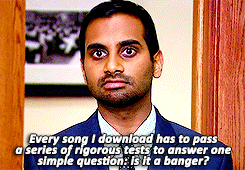 NBC / via giphy.com
'Closer' from The Chainsmokers ft. Halsey ranked in 73th place. Justin Bieber's 'Baby' beat Kanye West and Estelle's 'American Boy' by one spot on the list, both ending up at 55 and 56 respectively. Lady Gaga's absolute BANGER of a chorus on 'Born This Way' came in at 50.
Miley Cyrus' 'Party In The USA' (which is one of the greatest pop hits of all time, don't @ me) ranked in 37th place, ahead of 'Sugar, We're Going Down' by Fall Out Boy (41) and 5SOS's 'She's So Perfect' (45). And kicking off the top 5 was Jimmy Eat World's 'The Middle'.
As for the Top 3? They pretty much nailed it.
via giphy.com
'Mr Brightside' by The Killers managed to snatch itself a cool third place.
via giphy.com
Kelly Clarkson's 'Since You Been Gone' finished as the rightful runner-up.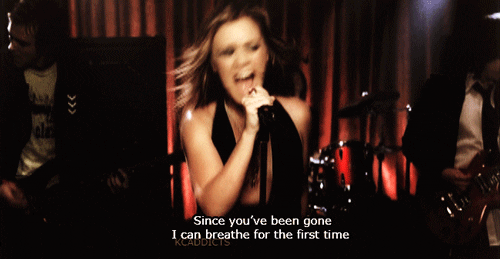 via giphy.com
But the best chorus of
all time

the 21st Century so far? It's Carly Rae Jepsen's 'Call Me Maybe'.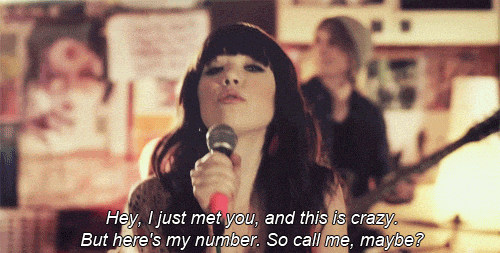 via giphy.com
Queen of choruses, queen of karaoke, queen of holding microphones, queen of winning things.
Do you agree with the results? For the full list, head over to Billlboard. You might find a few welcome surprises and some pretty disturbing snubs. #JusticeForIWriteSins