Watch Bring Me The Horizon Teach A Grandma To Sing On This Insane TV Show
8 March 2016, 15:16 | Updated: 8 May 2017, 17:09
Teaching Grandma To Rock!
Everyone's favourite Yorkshire-based angst-ridden noise merchants BMTH took time out from ruining Coldplay's dinner to make a TV appearance on one of the biggest shows in the country - a family variety show!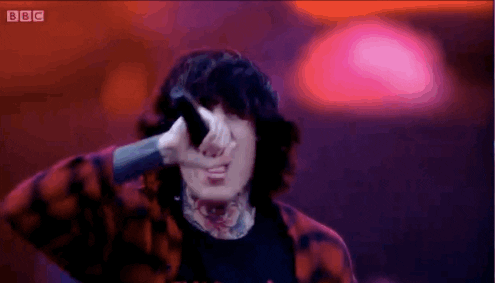 Tumblr
Yes, the boys were surprise guests on this week's edition of seminal UK TV institution Ant And Dec's Saturday Night Takeaway.
For US readers - this is Ant and Dec.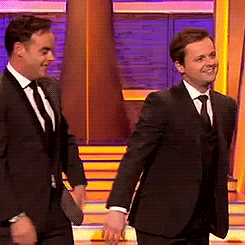 Tumblr
They used to star in a kids soap, then they were rappers briefly and now they are professional "cheeky chappies" and about as famous over here as Ryan Seacrest is in your country.
Anyway, this week's episode featured a prank segment involving grandmother Barbs surprising each member of her family. And learning how to do a metal scream from Oli Sykes was one of those surprises. PopBuzz/YouTube/ITV
Incredible scenes.
She even got on the guitar! PopBuzz/YouTube/ITV
Heavy AF!
Watch the whole, unexpected segment below:
Nice one Barbs!
You rock!
PopBuzz/YouTube/ITV