This BTS Fan Loves Them So Much She Stuck A Hammer In Her Mouth
1 August 2017, 14:04 | Updated: 1 August 2017, 14:11
14 year old Kaylee got so excited by Suga's new haircut that there was only one way she could show it.
No, unbelievably, that is not a clickbait headline.
A fan of the hugely successful K Pop band BTS has gone viral after she celebrated her undying love for the group by shoving an actual hammer into her mouth. Really.
WeHeartIt
Ok, let's back up a second and explain. Followers of the group will be all too aware that Suga (aka Min Yoon-gi) recently got a snazzy new blonde haircut.
In fact, it was so snazzy that 14 year old Kaylee thought to herself "He's so beautiful I could shove a hammer in my mouth". As you do.
She told Refinery 29 exactly what went down:
"I was not prepared to look at pictures of blonde Yoon-gi, and that made me say anything at the time."
But, to prove to friends that she was not B(T)Sing, she took a photo of a hammer actually in her mouth. And then promptly found that it was stuck.
how do u tell ur mom that u got a hammer stuck in ur mouth pic.twitter.com/JzPmehLfP0

— kaley (@guillctine) July 26, 2017
Incredible scenes.
10 minutes later, a valuable lesson was learned by all:
"I took it out side-by-side. My mom didn't know until I showed her the tweet. There are ways to channel your excitement, and shoving a hammer in your mouth probably isn't the best."
Wise words.
So the moral of the story is, no matter how much you love your fave popstar's new hair, don't put a hammer in your mouth. The more you know.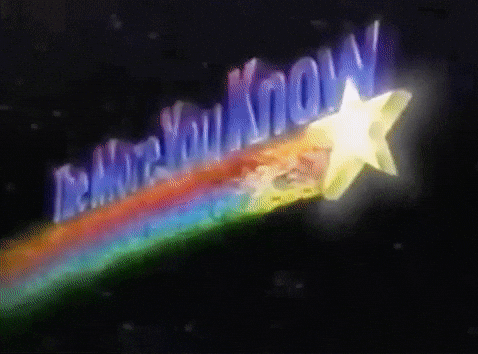 Giphy
____ ____ ____ ____ ____
Listen to the #PopBuzzPodcast with Louis Tomlinson right here or subscribe for free on iTunes to get new episodes sent straight to your phone every Friday.