You Can Now Control Carly Rae Jepsen Through Emojis *smirking face*
26 October 2015, 13:59 | Updated: 15 June 2017, 16:54
Call Me Maybe? More like Text Me Emojis And Tell Me Where To Go
CALLING ALL JEPSIES! Carly Rae Jepsen just released a BRAND NEW interactive video that will blow your little minds.
Let's throw it back to July when Jeppo released the video for the certified banger, "Run Away With Me", where she set off on an around the world adventure that made us all super jealous.
But this time, we LITERALLY get to go with her.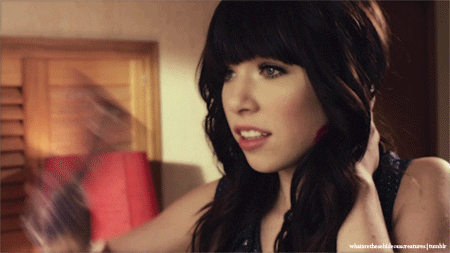 Interscope Records
The video features a choose-your-own-adventure style set up where you can dictate what Carly does next through the power of emoji.
Throughout the vid you receive texts, presumably from your new BFF CRJ herself. By clicking on the emoji of your choosing, you can literally decide what happens in her dreamy, sepia-toned world next. We're talking weather, we're talking boat rides, we're talking HAT SHOPPING.
You want Carly to go to Japan? Carly will go to Japan!

You wanna go sightseeing? Carly will take you!


You want to buy Carly a red hat? You can buy Carly a red hat!


There's about a million different combinations of scenarios and situations you can find yourself in and we really, really, really, really, really, really like it.
Check out the video below. And thanks for all the wanderlust, Jeppo!