Chris Brown Is Being Unfollowed By His Famous Female Collaborators And He Is Not Happy
31 March 2016, 15:15 | Updated: 8 May 2017, 17:09
BYE, CHRIS.
If you've kept any sort of watch on Chris Brown's social media this week, then you're about to feel an intense jolt of schadenfreude. Lots of people are reacting to insensitive remarks Chris made about Kehlani's suicide attempt earlier this week, and it seems he is losing famous fans left and right.
Most notably, Chris has been unfollowed by Zendaya, Normani and Dinah Jane (of Fifth Harmony), and Tinashe following his controversial remarks.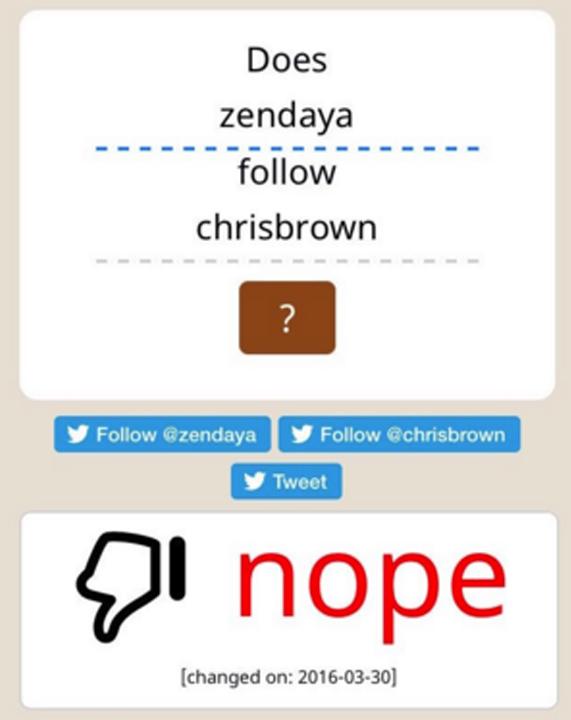 photo via doesfollow app
Why is this a big deal?
Tinashe and Chris worked together just last year and Zendaya and Chris collaborated on "Something New" in February of this year. There is a reason that women, even ones that he has worked with recently, are quick to put distance between them and Chris Brown.
His remarks were misogynistic and dangerous especially when you consider that poor mental health is an epidemic among young people all over the world.
Never one to lay low, Chris showed how affected he was at the fact that he had been unfollowed by these ladies.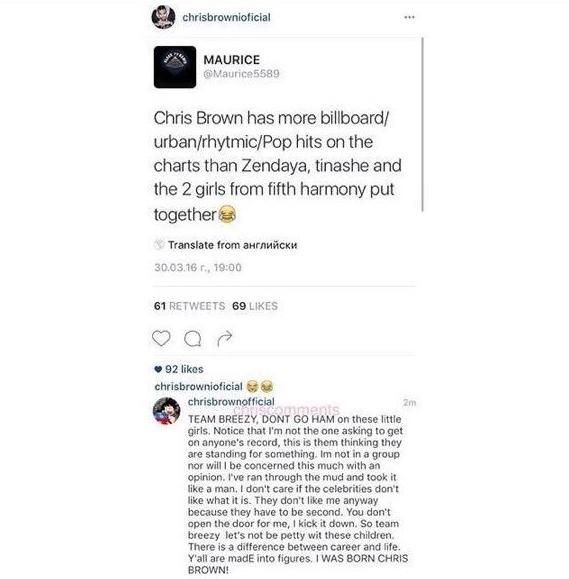 This supports a prominent theory (proposed by me) that young, female r&b artists don't actually want to work with Chris Brown and they are forced to do so by their labels. Although, this will almost certainly throw a wrench in Zendaya's plans to release a video for "Something New" as she now appears to be in a mini feud with the song's featured artist.
Not to worry, Z. Just get Zayn on that "Something New" Remix and we'll all be asking ourselves, "Chris who?"