CHVRCHES Silenced The Haters And Kicked Azz In London
30 November 2015, 12:55 | Updated: 8 May 2017, 17:09
Still need to recover...
CHVRCHES played the final show of their UK tour on Friday night at the very posh Alexandra Palace in London town in front of a sold out crowd.
See @CHVRCHES ruling over Alexandra Palace this weekend in pictures: https://t.co/NVgV9HAvon pic.twitter.com/jihCGMJ0TX

— THE LINE OF BEST FIT (@bestfitmusic) November 30, 2015
Lovely.
Anyway, we were there and here are some of the things we "learned".
1) Lauren won't let the haters get her down
As we previously wrote, CHVRCHES have taken some criticism on this tour from the more snotty end of the music press, claiming they are just too nice to be interesting on stage. Lauren addressed this head on in a joyful speech about how proud she is that her band simply act like "authentic humans" and this is what builds the connection with their audience. We roared our approval.
2) They are ready for bigger venues.
Best photos from tonight at Alexandra Palace. #chvrches pic.twitter.com/WlRvUt4otn

— Cale Tilford (@tlfrd) November 28, 2015
The band have already announced dates next year at the Royal Albert Hall in London and the cavernous Hydro arena in their hometown of Glasgow. Judging by how their synth-pop sound filled this 10,500 capacity room, they should have no problem jumping up to the next level and tearing the roof off.
3) This fantastic T-shirt is still available to buy at the merch stand/online.
I own one.
4) They have confidence in abundance.
Intro + Never Ending Circles - CHVRCHES live at Ally Pally: https://t.co/cZhPcWjJl1 via @YouTube

— LΞNI (@LeniInChains) November 29, 2015
Much like how Every Open Eye is a big leap in intention from The Bones Of What You Believe, this punchier sound is replicated perfectly in the live setting, "Bury It" and the opening "Never Ending Circles" in particular striking hard and getting even the quietest areas of the audience moving into the middle of the dancefloor.
5) Alexandra Palace sells beer in two-pint containers called "Mega-Pints".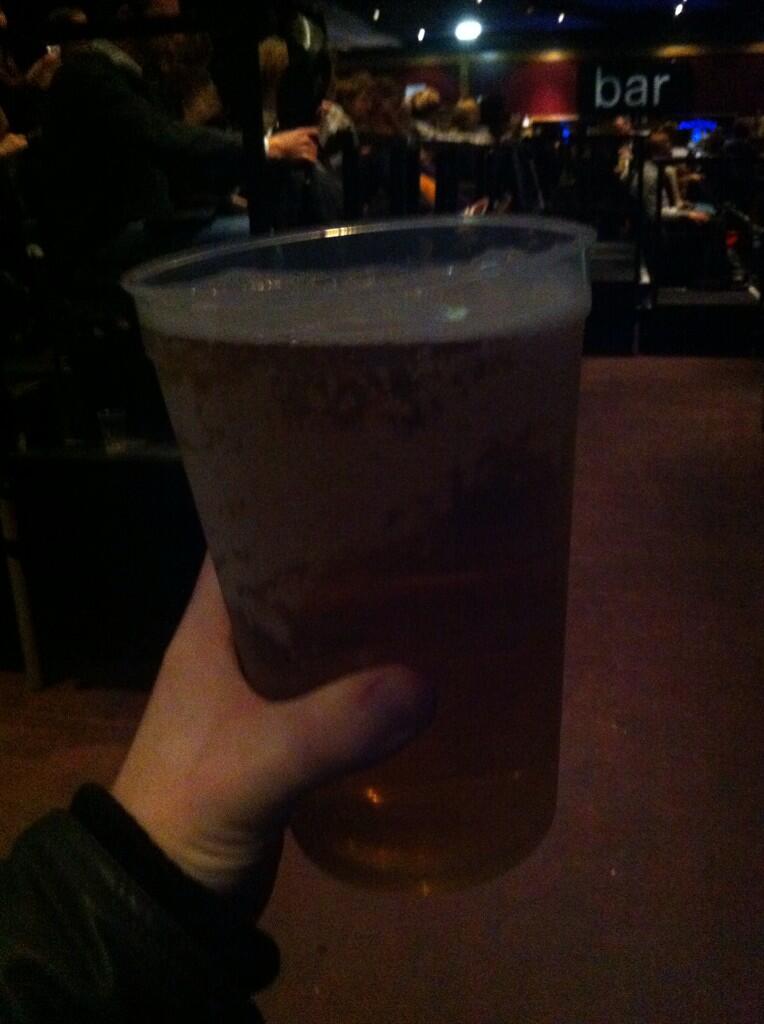 Dear God.
If you missed CHVRCHES this time around, their 2016 dates are on sale now.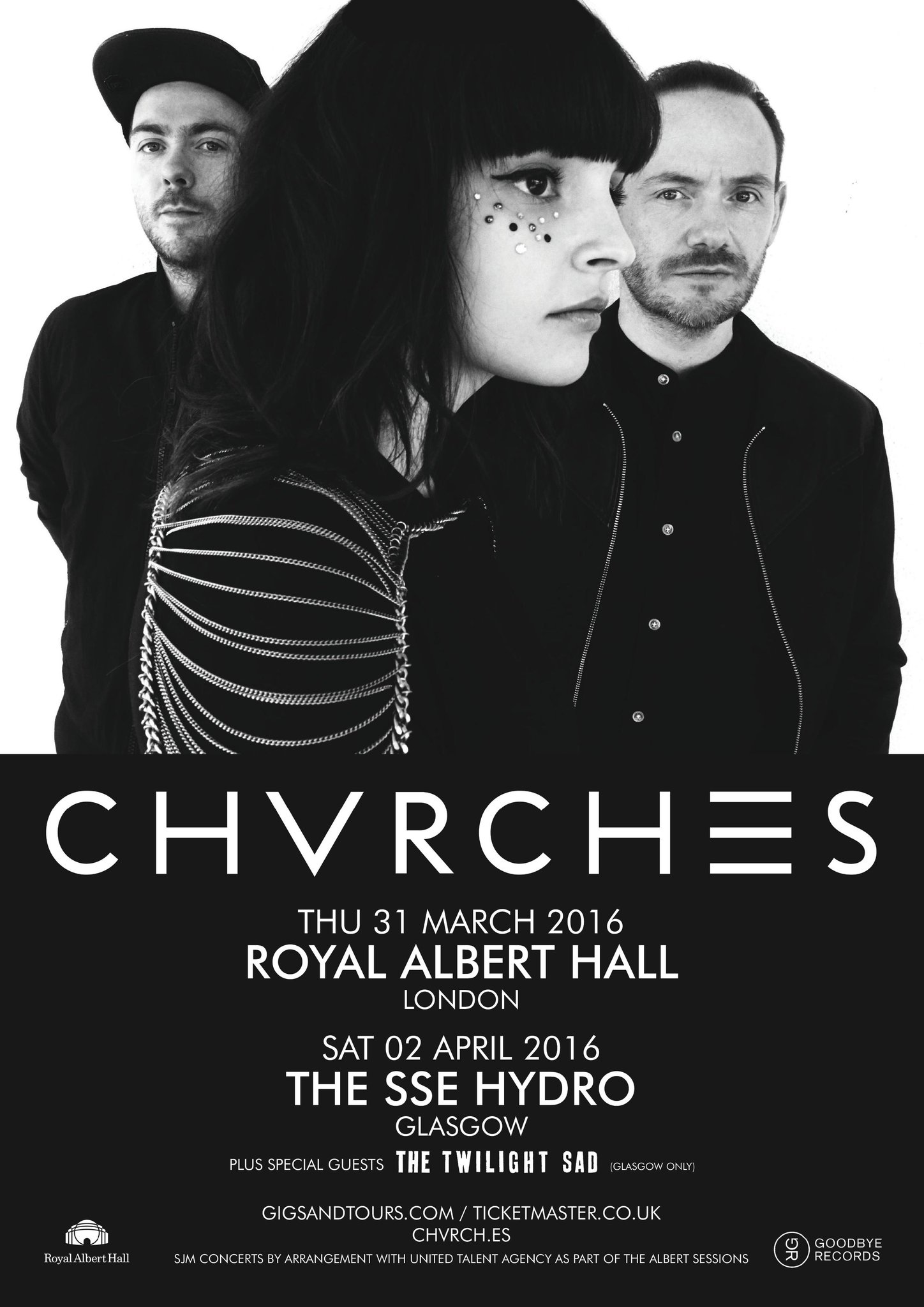 You should go!