Concerts and festivals may not return until late 2021
14 April 2020, 12:32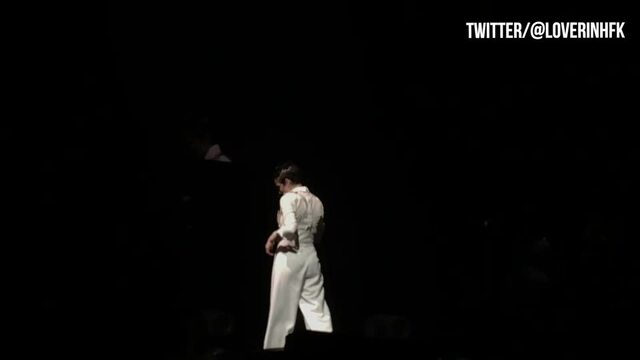 Halsey says she is taking a break after the Manic tour to "grow up"
Will concerts actually happen in 2020? Large public gatherings like festivals, sporting events and music gigs will be the last thing to return after the coronavirus lockdowns, experts warn.
From music events like Coachella, Glastonbury and Eurovision to major sporting tournaments including the 2020 Euros and the Olympics, hundreds of large scale gatherings have been cancelled or postponed as a result of the coronavirus outbreak and the social distancing rules.
While most of these events have been rescheduled for late 2020 and 2021, experts are now expressing their concern over whether or not it would be too soon (and too dangerous) to allow thousands of people to be in such close proximity.
READ MORE: All the TV shows and films cancelled or delayed due to coronavirus
In a roundtable discussion for The New York Times discussing whether or not it would be ethical to re-open the American economy within the next few months, healthcare expert Zeke Emanuel warns that concerts, festivals and sporting events, may not return until "fall 2021 at the earliest".
Will concerts happen in 2020?
Speaking on a panel, Emanuel said he was not "wildly optimistic" about the economy restarting in June, due to the lack of consistency in the US shelter-in-place orders and COVID-19 testing infrastructure, among other things.
"Restarting the economy has to be done in stages, and it does have to start with more physical distancing at a work site that allows people who are at lower risk to come back," Emanuel explained.
"Certain kinds of construction, or manufacturing or offices, in which you can maintain six-foot distances are more reasonable to start sooner. Larger gatherings – conferences, concerts, sporting events – when people say they're going to reschedule this conference or graduation event for October 2020, I have no idea how they think that's a plausible possibility."
He went on to say: "I think those things will be the last to return. Realistically we're talking fall 2021 at the earliest."
So far, major events like the Olympics and the 2020 Euro football tournament have been rescheduled to 2021. Eurovision, BST Hyde Park (where Taylor Swift was scheduled to bring her Lover tour) and Glastonbury have been cancelled, with tickets for the UK festival rolling over to 2021.
Billie Eilish, My Chemical Romance, BTS and countless other bands have either cancelled or postponed their tours too.
Some events, however, have simply postponed until later in the year. Coachella is currently set to go ahead in October, and the Cannes Film Festival is looking to reschedule to July.
Broadway and the West End closed their doors in March and are expected to reopen their doors within a few months.
Of course, all that depends on just how safe it is for us all to gather in large crowds while cases of COVID-19 are still being transmitted. The fact of the matter is, it will likely be a while before we will see life return to "normal".
READ MORE: You can watch Broadway musicals for free online for a limited time