This Song Just Became The Most Streamed Track Of All Time & You're Going To Hate It
19 July 2017, 12:53
This is now the biggest song of all time and you will either really love or really hate this news and there is no in between.
It's official - 'Despacito' has taken over the world.
The summer hit, gifted to you courtesy of Luis Fonsi, Daddy Yankee and a slightly-hungover Justin Bieber, has set a new record to become the most streamed song of all time, having amassed a whopping 4.6 billion plays since its release in January.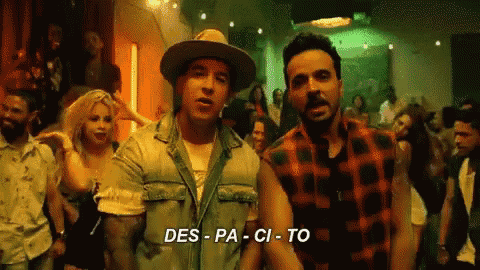 Universal
This comfortably topples the previous Number 1, Bieber's 'Sorry', which sits at a measley 4.38 billion streams. How will the poor boy afford to eat with such low numbers?
And to put that into further perspective, the greatest song of all time, 'Mr Brightside' by The Killers, was only streamed 26 million times in 2016. Pathetic.
Luis Fonsi himself took time out of his "busy" schedule of online shopping for white v-neck t-shirts to give a cheeky little press quote in celebration of the big news:
"Streaming is a connector for audiences worldwide and it has helped my music reach every corner of the planet. It is truly an honour that 'Despacito' is now the most streamed song in history."

Wait...did he say "every corner of the planet"? Planets don't have corners! Is Luis Fonsi a secret flat-earther? Probably not, but it's a question worth asking...

But we know what you are all thinking - what does Lucian Grainge, chairman & CEO of Universal Music Group, think about all this? Don't worry, we got you:
"tremendous"
There ya go (there's a load more about crossing barriers and cultures and all that but, honestly, who has the time?).

Btw, in case you'd forgotten, 'Despacito' is still at Number 1 all over the world so expect those insane streaming numbers to keep on rising whether you like it or not. This song is the climate change of music - as much as you may want to prevent further damage, it's already gone way too far to be completely stopped.
Now press play, crack open a room temperature Estrella and imagine you are in a tin shack in Barcelona.

____ ____ ____ ____ ____
Listen to the #PopBuzzPodcast with Nick Jonas right here or subscribe for free on iTunes to get new episodes sent straight to your phone every Friday.