BREAKING: Ed Sheeran Just Revealed The Tracklisting For His New Album
11 January 2017, 11:11 | Updated: 8 May 2017, 17:09
'Divide' is coming soon...
Returning acoustic megastar Ed Sheeran has unveiled the full list of tracks for his upcoming third album 'Divide' (or '÷' if you prefer symbols only).
Ed dropped the 12 song titles onto Twitter this morning (January 11th), sending fans into a frenzy as we all speculate about just what 'Supermarket Flowers' is going to sound like. Hopefully it'll be a direct sequel to Carly Rae Jepsen's 'Store'. We live in hope...
Here's the full list of new Ed songs: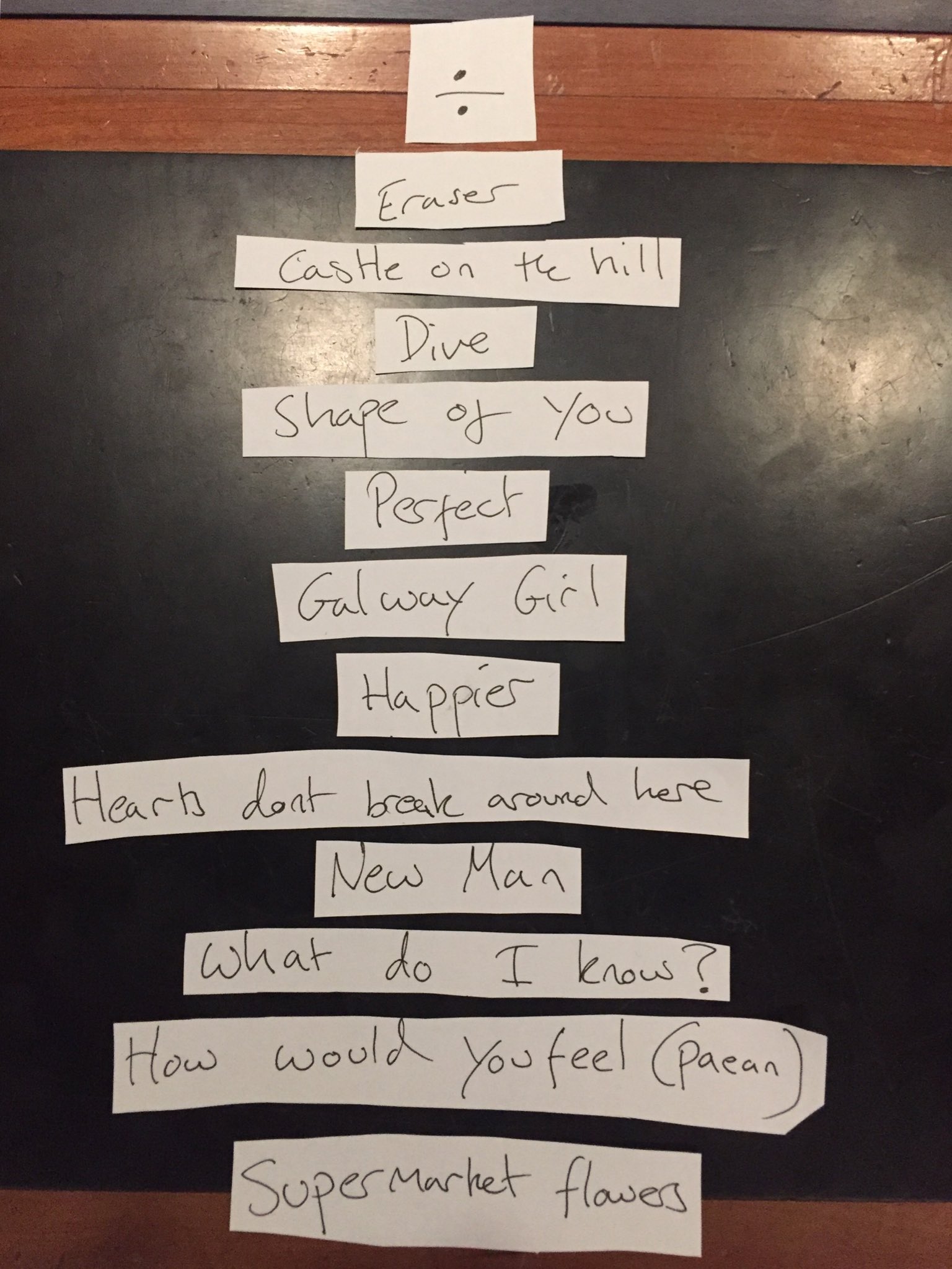 Twitter: @edsheeran
'Hearts Don't Break Around Here' sounds promising doesn't it? And 'Galway Girl' is gonna sound great at 4am in a pub on St Patrick's Day.
No word yet on when exactly we can expect the new album to drop but rumour is that it should be in the next couple of months before festival season hits, with Sheeran reportedly in the running to headline Glastonbury in June.
Tumblr: unofficaledsheeran
What do you guys think of the titles? Any faves in the bunch? Let us know below.
___ ___ ___ ___ ___
From Brendon Urie to The Vamps, here are the best bits from the #PopBuzzPodcast in 2016. Listen right here or subscribe for free on iTunes to get new episodes sent straight to your phone every Wednesday.