Flight Of The Conchords Just Announced A New Tour - Hold Onto Your Keytars!
1 March 2016, 14:50 | Updated: 8 May 2017, 17:09
BRET AND JEMAINE, YOU GOT IT GOING ON.
Ever since Flight Of The Conchords went on hiatus, life has been an actual uphill struggle. We mean, there was news of a 10-date New Zealand tour and confirmation of a movie (albeit with no deadline) but it didn't quiiiiiiiiite satisfy us - you know what we mean? That was however... UNTIL NOW.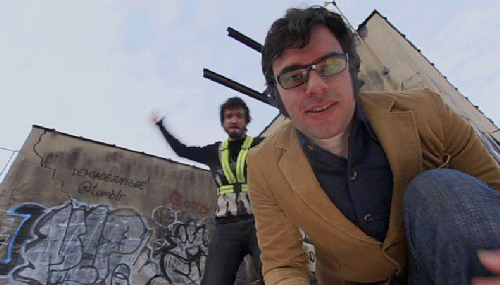 via giphy.com
Dust off your synthesisers everybody, because Bret and Jermaine are BACK. They're back and their reunited for an official 28-city US Tour that will feature - wait for it - NEW. MUSIC. No word yet on whether there will be a second UK leg added to the 'Flight Of The Conchords Sing Flight Of The Conchords' so if you need us, we'll be rocking a corner clutching the YouTube URLs of all the fan footage.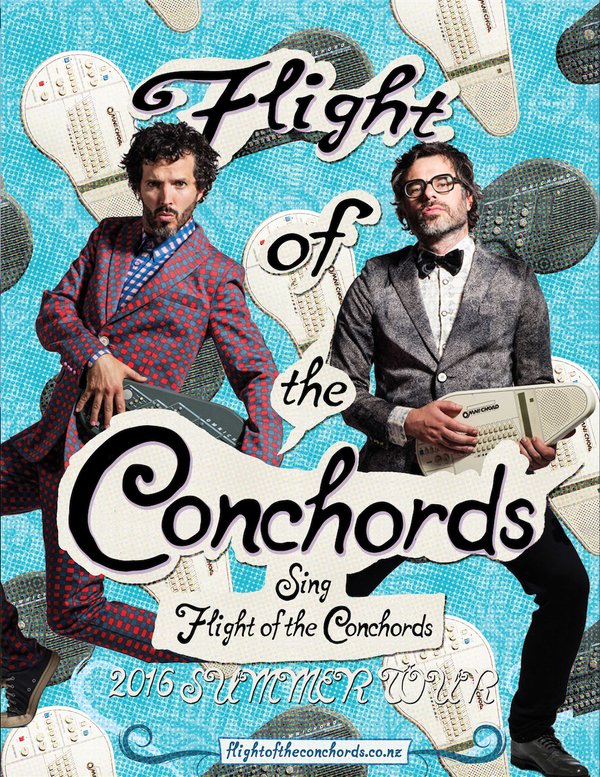 To celebrate, we've decided to rank our favourite Flight Of The Conchords song.
But before we do, let's just have a quick band meeting... Bret? Yup. Jemaine? Yis. Murray? PRISENT! Ok, let's go...
10) Leggy Blonde
Best Lyric: "I had a budgie but it died / Whoa-oh whoa, I like pie"
9) She's So Hot... Boom!
Best Lyrics: "Oh my god, she's so hot / She's so flippin' hot, she's like a curry!"
8) Too Many Mother 'Uckers
Best Lyrics: "Then... sh'... Granny Smith... f'... / ...up... an avocado... ...'uck... 'an... 'n..."
7) Inner City Pressure
6) I'm Not Crying
Best Lyrics: "I'm not weeping 'cause you won't be here to hold my hand / For your information, there's an inflammation in my tear gland."
5) The Humans Are Dead
Best Lyrics: "We used poisonous gases / And we poisoned their asses."
4) HipHopopotamus vs. Rhymenoceros
Best Lyrics: "Yes, sometimes my lyrics are sexist / But you lovely bitches and hoes should know I'm trying to correct this."
3) Bowie
Best Lyrics: "Do you have one really funky sequinned space suit, Bowie? / Or do you have several CH-CH-CHAAAANGES?"
2) Bret, You've Got It Going On
Best Lyrics: "Why can't a heterosexual guy tell a heterosexual guy / that he thinks his booty is fly?"
1) Albi The Racist Dragon
Best Lyrics: "'What are you doing here I thought I killed you yesterday?' / Grumbled Albi, quite racistly."