5 Reasons Why Frank Ocean Can't Be Trusted To Actually Drop His Album This Month
4 July 2016, 11:39 | Updated: 8 May 2017, 17:09
FRANK OCEAN IS A COMPULSIVE LIAR.
Over the weekend, hide and seek enthusiast Frank Ocean decided to further tease his long suffering fans with a potential release date for his much delayed opus Boys Don't Cry.
Taking to his Instagram, Frank posted an image of a library due date card with various expiry dates from the last year beginning with July 2015 (the original release date) then ending with July 2016, aka this month.
Does this mean Boys Don't Cry will FINALLY be dropping this month? Well dear readers, I say it will not. If the last 12 months have taught me anything, it's that a) you should never hold referendums b) god will take those you love the most away from you and c) Frank Ocean is a compulsive liar.
Let's inspect the evidence.
1. LOOK CLOSELY AND YOU'LL SEE ANOTHER DATE HIDDEN IN THE IMAGE.
Hidden in the list, which at first appears to be chronological, the date 'Nov 13 2016' has been secretly stamped. You see, Frank loves to f*ck with us because he is a duplicitous bastard. Even now, after all the pain, he still plays with our emotions like this? Outrageous. Is it this month or November 13th?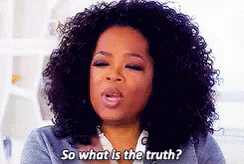 2. HE'S LIED BEFORE AND HE'LL DO IT AGAIN
Remember that time when announced an album release date and then didn't fulfil his promise? Yeah, me too. According to an "anonymous source", Frank Ocean has been lying to everyone: his label, his friends, and his family. Rumours suggest he hasn't recorded any new music at all but holidaying in the Algarve. The Kanye West feature he did was actually phoned in from his sun lounger. Smh.
3. THAT TIME HE PRETEND TO BE A DOCTOR AND WE THOUGHT HE HAD BEEN CAST IN A NEW SERIES OF HOUSE.
laughmorenationblog.tumblr
More lies and deceit, this time in costume. Frank decided it would be a very funny jape to don some medical scrubs for some photos. There was only one explanation as far as we were concerned: Frank had ditched music to star in a new series of House. Not only would this explain the lack of music, but it would also be as good as any music he's released. Turned out they were outtakes from an abandoned music video…but he knew what he was doing. The cheeky scamp.
4. FRANK OCEAN ISN'T EVEN REAL.
This tweet says it all.
5. WHATEVER HAPPENS JUST DON'T MAKE IT A TIDAL EXCLUSIVE.
wolf-vim-gang.tumblr
Plz.