If music gives you goosebumps, your brain might be more special than others
18 May 2020, 12:44 | Updated: 18 May 2020, 13:12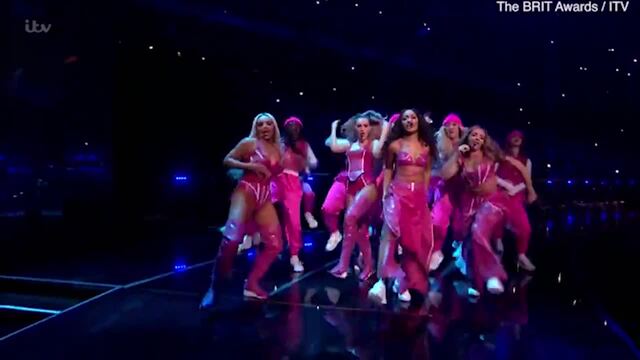 Little Mix stun with epic 'Woman Like Me' performance at the BRITs
According to science, people who get chills listening to music have different brain structures to those who don't.
Music lovers gather round. Science is here to give those of us who get goosebumps while listening to records an ego boost.
How does incredible music make you feel? Are you dead inside and no matter how good a song, a performance or an album is, you feel nothing? Does a new release by your favourite artist make you literally tear up with joy because it's so beautiful? Can an emotional ballad every single one of the hairs on the back of your neck stand up because it moves you so much?
QUIZ: Only a 2010s music expert can score 12/15 in this quiz
Well, goosebump getters we have news for you. A scientific study shows that your brain is special and highly developed!
Harvard graduate, Matthew Sachs, has carried out an extensive study looking into people who get goosebumps from music and the science behind it. Using a pool of 20 people, Matthew took brain scans of 10 students who say that they get chills when they listen to music and 10 people who don't. He then examined his research and the results are pretty revealing.
Sachs found that people who have emotional and physical responses to music have different brain structures to those who don't. The people who got goosebumps from listening to music in his research tended to have a denser volume of fibres connected their auditory cortex (the part of the brain that processes sounds) and areas that process emotions.
Speaking to Neuroscience, Sachs said: "more fibres and increased efficiency between two regions means that you have more efficient processing between them". In other words, your brain is literally developed so that you have a stronger physical and emotional response to music than others. Pretty iconic, right?
Sachs says he hopes to use his research to find treatment for psychological disorders and help create new methods of music therapy.
What songs give you goosebumps?