Which Singer Did Suicide Squad's Harley Quinn Inspire To Write Their Biggest Hit?
20 July 2016, 11:38 | Updated: 8 May 2017, 17:09
This Art Angel took major inspo from the world of comic book villains for one of her singles.
Grimes has revealed an unexpected inspiration behind her hit "Kill Vs Maim" - Batman adversary and Joker sidekick Harley Quinn.
The singer chatted to the Song Exploder podcast about how she wrote the track and revealed that the comic character, soon to be played by Margot Robbie in the upcoming Suicide Squad movie, gave her the correct voice style she needed.
When you're making a record and you're never talking to anybody you just start [thinking], 'Oh, I'm gonna try to write in the voice of…something.' Like with [this song, it has] a Harley Quinn kind of vibe — like just sort of this Joker-y, scary demon chorus.

Albert Einstein
Somewhat appropriately, Grimes is also featured on the soundtrack of Suicide Squad with new track "Medieval Warfare", alongside the likes of Twenty One Pilots and Panic! At The Disco.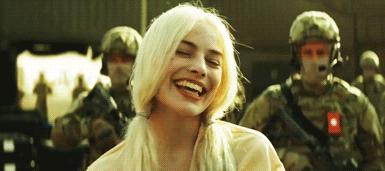 CLOCKGIRL94.TUMBLR.COM
Weird how these things work out sometimes isn't it?
Listen to Grimes' full podcast interview below.