Grimes Speaks Out Against Challenges Facing Female Artists Entering The Music Industry
14 April 2016, 14:57 | Updated: 8 May 2017, 17:09
Her new interview has some seriously shocking stories.
In a new interview with Rolling Stone, Grimes has called out sexism in the music industry and made some shocking claims about her time working with producers.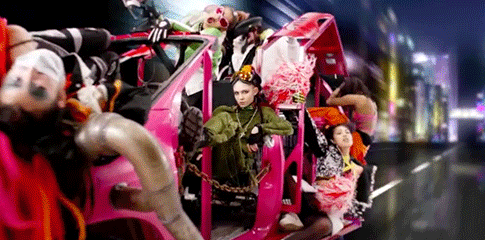 PITCHFORK.TUMBLR.COM
She was being asked about the reaction to Kesha's court case and rape allegations against Dr Luke before commenting about her own experiences.
I don't know enough about the specifics of that situation, because it seems very complicated. But I will say that I've been in numerous situations where male producers would literally be like, 'We won't finish the song unless you come back to my hotel room.' If I was younger or in a more financially desperate situation, maybe I would have done that. I don't think there are few female producers because women aren't interested. It's difficult for women to get in. It's a pretty hostile environment.

Grimes
Grimes has spoken at length about sexism in the industry in the past but this latest interview really brings into focus the challenges many artists must face.
The singer's comments also come in the same week that Megan Trainor defended Jennifer Lopez in an interview with PopBuzz and other journalists amid controversy surrounding her song with Dr Luke.
Let us know your thoughts on this below.