This Artist Sent Pizza To Fans Waiting In The Rain And We're Ready To Join Their Fandom
30 June 2016, 16:53 | Updated: 8 May 2017, 17:09
Pizza stans, unite!
If you're reading this, then I think I'm right to assume you love pizza. And why wouldn't you? You're not some sort of axe murderer, right? You're a red blooded, pizza loving, citizen of the world. And, as such, you would probably never pass on the chance for your fave to personally order you a pizza right?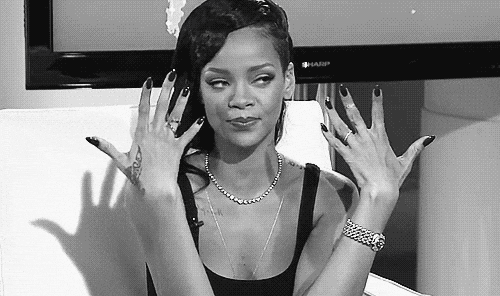 giphy
At the Manchester UK stop on Rihanna's Anti-tour, fans queued up for hours in the rain to see their dear leader, Rih Rih perform. If you know one thing about our girl Rihanna, it's that she loves her navy. Like, loves them.
Taking pity upon her loyal subjects, Rihanna ordered 20 pizzas for fans who had been absolutely drenched in the rain waiting to be let into the venue. Not only that, but she sent them towels to dry off with (sidenote: British weather, you gotta get it together. It's bloody July!).
tumblr
Fans posted on social media about their good fortune and, honestly, I might consider joining the (Rihanna) Navy for the perks.
RiRi sent pizza and towels to fans waiting in Manchester. #ANTIWorldTour pic.twitter.com/sY1uFBIvWs

— RihannaDaily.com (@RihannaDaily) June 29, 2016
Rihanna just sent 20 boxes of pizza and few towels to dry off for fans that have queuing all day for today's show. pic.twitter.com/rPd4s3VseD

— ANTI WORLD TOUR (@AWTGuide) June 29, 2016
We're in the business of being helpful so here's a guide to get your fave to buy you a pizza
Step 1: Make sure your fave is Rihanna
Step 2: Buy tickets to her world tour
Step 3: Live in England
Step 4: Always be rained on because you live in England
Step 5: Receive pizza.

Gooooooooood luck!


MTV