We Interviewed Rising Singer Rhodes And Found Out He Doesn't Like Pitbull Very Much
8 October 2015, 16:49 | Updated: 8 May 2017, 17:09
It's amazing what you can find out via email.
If you're not familiar with Rhodes, he's a very good singer songwriter from England who sings rather moody songs.
His debut album Wishes, which is out now, is full of melancholic and totally beautiful songs, and he's even worked with singer extraordinaire Birdy. In fact, here's their collaboration below.
*wipes away tear* What a duet.
Because this is 2015 and sometimes IRL interactions can be a bit much for the best of us, we thought we'd send Rhodes over some questions via email. Because, as Britney Spears says...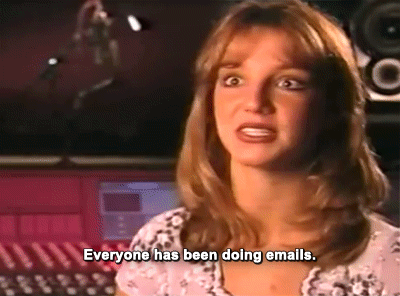 Here's what happened...
PopBuzz: Hello Rhodes, how are you?
Rhodes: I'm great thank you! So busy now the album is out, it's very exciting.
PB: Let's chat about the album. It's quite the moody affair, isn't it? Are you a moody person?
Rhodes: Haha I can be I suppose. Like most people I'm occasionally moody but mostly very happy. The music is more atmospheric than moody I think, it's cinematic with different degrees of depth and is dynamic in places so I hope all of that comes across.
PB: There's an element of epicness to the record, with songs like "You And I", "Your Soul" and "Turning Back Around". Was this something you wanted to capture?
Rhodes: Yeah I like grandiose and filmic textures in the sound and I'm a big fan of building a song throughout. I don't like to hold back if I really want to go for a big sound but restraint is definitely important when it comes to production! So there is very soft moments throughout and also epic parts!!
PB: How important is story-telling to your work?
Rhodes: I like loose narratives, that way they're more open to interpretation. I love ambiguity and I'm interested in the different way people listen to music and which parts stand out to them and which lyrics are most poignant to different people. It's one of my favourite things about music and art, the way people perceive it differently.
PB: There's an element of Jeff Buckley to "Losing it". Did he inspire you, and who else has inspired your music?
Rhodes: I love Jeff Buckley I'm not sure if he has directly influenced me but I'm flattered by the comparison. I listen to a lot of bands like Beach House, the National and Radiohead but I'm really into delta blues and soul and older artist like Arthur Lee and The Doors. I would never intentionally try to liken myself to anyone else but I'm sure subconsciously some of the music I love creeps into my own.
PB: You worked with Birdy on the record. What was it like working with her, especially considering she's so young?
Rhodes: It was amazing and refreshing. I stay clear of co-writing normally but I had a real fondness for her voice. We hung out one afternoon and the song just happened! Which isn't always the case, there are songs that have taken me a year to finish. Yeah she's young but I didn't think about that, she's incredibly talented.
PB: You've spoken about how the album is about 'fear'. What things give you the fear? For us it's baked beans…
Rhodes: Haha spiders!! I'm so scared of them it's embarrassing. My best friend Tom once cycled across our home town to catch a spider that was in my mums house when I still lived there! Mum was away and I had to bite the bullet and call him up. I'll be forever grateful. I slept well that night.
PB: Have you heard Justin Bieber's song "What Do You Mean?"? As his last single was called "Where Are U Now?", what question do you think he should ask next?
Rhodes: I think he should ask 'can you just meet me outside?' The two song titles remind of this morning when I was trying to find a friend in central London coffee shop.
PB: You toured with Sam Smith who is now doing the Bond Theme. If you were doing the Bond theme what would you call the song?
Rhodes: That's such a tough question!! Do the artists get to choose the title?! I'd call is 'Paradise' because I've just driven past a pub called paradise. I think that's a valid reason.
PB: Finally, say Pitbull called and said he wanted you to collaborate with him would you do it?
Rhodes: No I'd pass!
Rhodes debut album Wishes is out now.