Read the English translation of Jisoo's Flower lyrics
31 March 2023, 11:21 | Updated: 31 March 2023, 11:42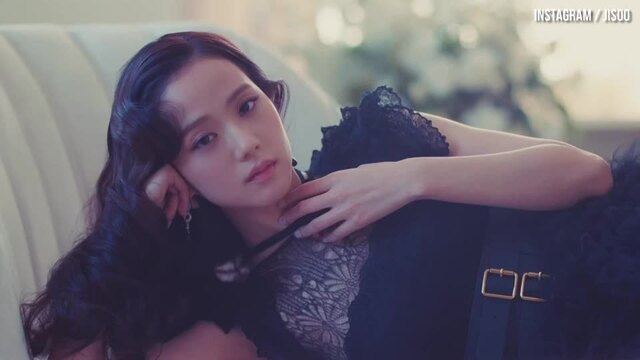 Watch the trailer for Jisoo's debut single Flower
BLACKPINK's Jisoo has released her debut single 'Flower' and the meaning behind it is iconic.
The wait is over Blinks! Jisoo has released her solo debut and it's a total bop. What do Jisoo's 'Flower' lyrics mean though?
Ever since the members of BLACKPINK began releasing their own solo material, fans have patiently waited for Jisoo to drop her own music. Over the course of the past few years, we've seen Jennie, Rosé and Lisa dominate the charts with each of their respective solo singles. As a result, the hype for Jisoo's music was sky high and 'Flower' does not disappoint.
READ MORE: Can you score 89% in this expert BLACKPINK lyric quiz?
Set to hypnotic production, 'Flower' is a new breakup anthem for the ages. As the lyrics are predominantly in Korean, we've put together the English translation so that English-speaking Blinks can understand every single iconic word Jisoo sings.
What do Jisoo's Flower lyrics mean in English?
In 'Flower', Jisoo calls out an ex. She sings: "I fly away like a blue butterfly / It's all on you that you didn't hold on / Even the times that we were in full bloom / A lie, lie, lie to me". Jisoo then taunts them: "Crimsonly burned down you and I / I'm okay, would you be as well? / On a beautiful day without a single cloud / There was nothing left but the scent of a flower."
Jisoo goes more in depth in the second verse, adding: "You and me, although we were / Madly in love / Cruelly trampled / My one and only lilac". She then puts a final bow on the relationship by singing: "Now goodbye, goodbye / Never looking back / A leaf named hesitance / Falling away from you by a spring shower / Nothing left but a scent of a flower."
Explaining why she made 'Flower' her first single, Jisoo told Naver: "It's a song that expresses me the best, with a perfect harmony in all aspects, from vocals to performance to visual elements. From the first time I heard the demo in the studio, something came to me like fate."
Jisoo continued: "It's a dance song, but the lyrics are lyrical, so it has an unexpected charm, and the hook part is very addictive."
We have no choice but to stan.
Jisoo - 'Flower' lyrics English translation
INTRO:
Eh-eh-eh-eh
Eh-eh-eh-eh
VERSE 1
A-B-C, do-re-mi
I was as nice as that
That look in the eye changed completely perhaps
This is also a side of me
REFRAIN
I fly away like a blue butterfly
It's all on you that you didn't hold on
Even the times that we were in full bloom
A lie, lie, lie to me
PRE-CHORUS
Crimsonly burned down you and I
I'm okay, would you be as well?
On a beautiful day without a single cloud
There was nothing left but the scent of a flower
CHORUS
Therе was nothing left but the scent of a flowеr
VERSE 2
You and me, although we were
Madly in love
Cruelly trampled
My one and only lilac
REFRAIN
I fly away like a white petal
It's all on you that you didn't hold on
Drawn by a gentle wind
Spring comes but we say bye, bye, bye
PRE-CHORUS
Crimsonly burned down you and I
I'm okay, would you be as well?
On a beautiful day without a single cloud
There was nothing left but the scent of a flower
CHORUS
There was nothing left but the scent of a flower
BRIDGE
Now goodbye, goodbye
Never looking back
A leaf named hesitance
Falling away from you by a spring shower}
Nothing left but a scent of a flower
OUTRO
Hey-hey-ey-hey
Hey, hey-ey-hey
Hey-hey-ey-hey
There was nothing left but a scent of a flower
ATEEZ Spill Their Secrets In 'The Tower Of Truth' | PopBuzz Meets