Kanye vs. Wiz vs. Amber: Proof Money Can't Buy Sense
28 January 2016, 11:52 | Updated: 8 May 2017, 17:09
#FingerInTheBootyAssBitch
Twitter went truly wild last night after a royal rumble erupted between famed narcissist Kanye West, unimportant rapper Wiz Khalifa and bad b*tch in charge Amber Rose.
We're sure you've read the story by now, so we've got an abridged version. It you wanna read the sh*t show in full, head here.
Wiz started talking about his new brand of weed (lol) named KK, which happen to be the initials of Kanye's wife.
Hit this kk and become yourself.

— KOE (@wizkhalifa) January 27, 2016

Kanye misinterpreted the tweet to mean Kim. Bitchiness ensued in the form of a 17 'things I hate about you' list about Wiz. Because Kanye has no chill.

It was all kinda funny until he brought up Wiz's kid with Amber Rose (also an ex of Kanye). It's quite nasty tbh.
What nobody was expecting was Amber tweet, which might be arguably the hardest Twitter clap back of all time.
Awww @kanyewest are u mad I'm not around to play in ur asshole anymore? #FingersInTheBootyAssBitch☝

— Amber Rose (@DaRealAmberRose) January 27, 2016
Lol @kanyewest Now u wanna delete ur tweets cuz Muva has arrived? #TwitterFingers #UrGettingBodiedByAStripperNigga

— Amber Rose (@DaRealAmberRose) January 27, 2016

It was enough for Kanye to call time on the beef and delete his tweets. He then went on to say he was all about "good energy, positive energy' and WAVES is, in fact, a 'gospel album'.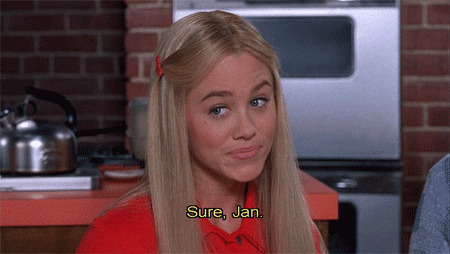 The internet, being the great thing that it is, reacted appropriately.

I've bought one for me and every member of my family.

Tag yourself.

*sips*

#FingerInTheBootyAssBitch

Dying.
"808s and Prostate" pic.twitter.com/6hVaz9zm9l

— ⠚⠓⠑⠽ (@httpsjhey) January 27, 2016

The only thing we have left to add to this torrid affair is to remind people of the stupidity of it all. We're talking about grown ups, with careers, millions of dollars, children. Surely they've got better things to be getting on with than indulging in embarrassing Twitter beefs in front of millions of people?
Not gonna lie though, it was VERY entertaining while it lasted. Mad respect to Amber Rose for creating the greatest hashtag since #Susanalbumparty