Kesha Has Been BANNED From Performing At An Award Show... By Dr Luke
18 May 2016, 13:31 | Updated: 8 May 2017, 17:09
The legal battle has just stooped to new lows.
If you've been following Kesha's legal battle with music producer Dr Luke, you'll know it's a MESS. Not only was she denied freedom from her recording contract, she has now been BLOCKED from performing at the Billboard Music Awards on Sunday 22 May.
via giphy.com
Things seemed to be looking up for Kesha. She performed at Coachella, went into the studio with Zedd and even released a song. Last week, she accepted an offer to perform at this year's Billboard Music Awards and even received written approval from Dr Luke's record label.
On May 11, reports emerged of rumours that Kesha was planning a statement performance at the BBMAs. A new song was allegedly registered and she had planned to reference her current legal situation.
But on May 17, Dr Luke's record label Kemosabe Records 'rescinded it's approval' of her performance on stage on Sunday night.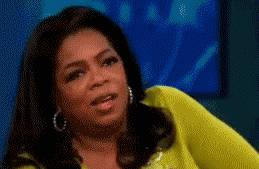 via giphy.com
The press release stated: "Kesha accepted an invitation to perform on the show and she received written approval from Dr. Luke's record label, Kemosabe Records. Kemosabe subsequently rescinded its approval following a media report on Wednesday May 11 regarding Kesha's appearance on the BBMAs."
It continues: "Unfortunately, Kesha and Kemosabe have since been unable to come to an agreement for Kesha to perform on the show."

Fans and followers of the case were not happy.
This whole @KeshaRose thing is getting quite disgusting. Censorship now @TheDoctorLuke? https://t.co/byABLCcnf8

— Hersenspinsel (@Hersenspinsel) May 18, 2016
Look how disgusting is Luke. Kesha deserves freedom. #freeKesha

— Rachel Kesha (@Kesha_MySmile) May 17, 2016
It's disgusting that Luke can STILL find ways to control Kesha and ruin her. He's the one who should be stopped. #FreeKesha

— kesha rose (@sunsetkesha) May 17, 2016
Kesha has now also responded to the news, stating that she just intended to perform a cover of a Bob Dylan song.
When will it end?