Selena, Demi, and Miley All Did Something HUGE This Week And It Just Hit Us Right In The Childhood
19 July 2017, 14:30
And it was a Jonas Brother who noticed it. What year is it again?!
There's no doubt that if you want to make an impact in the pop world, it helps to start on the Disney Channel. We've seen musicians make their transition from Disney stars to mainstream stars and it is truly is something to behold.
This has become especially apparent this summer, as former Disney darlings dominate the charts.
This trend is so magical that Kevin Jonas took time to note the phenomenon on Twitter.
Gotta say this is really interesting and amazing. pic.twitter.com/soHVXjMfrs

— kevin jonas (@kevinjonas) July 18, 2017
Kevin observed that his fellow Disney Channel alums are all having quite the music moment. Demi Lovato ("Sorry Not Sorry) and Miley Cyrus ("Malibu") both have songs that are charting very well. On top of that, Selena Gomez has TWO songs ("Fetish" and "Bad Liar") that are smashing it.

"Interesting" and "amazing" doesn't even begin to cover it, Kev. The girls are totally dominating.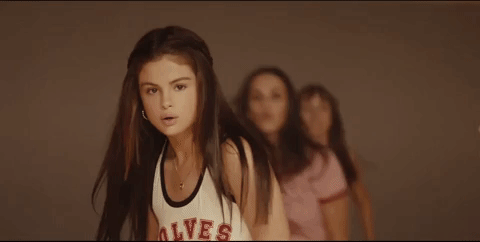 via Interscope Records
Former besties Demi and Selena have showed support for eachother's work recently, and it's nothing but love in the Disney sphere.
.@selenagomez Loving your new song Fetish, we've come a long way since our Barney days

— Demi Lovato (@ddlovato) July 14, 2017
Yes we have -just listening to Sorry Not Sorry! You slay as always. So happy for you!

— Selena Gomez (@selenagomez) July 14, 2017
Now, this isn't the first time the pair have had similarly timed album release cycles.
If you can remember all the way back to 2015, both Selena and Demi had October releases in Revival and Confident, respectively. But Miley's major comeback makes three and you know what they say about the number '3'. It's holy, you know.
Even outside of the music world, Disney gals are doing it big. Zendaya just starred in Spiderman: Homecoming and Bella Thorne has been in just about everything from Netflix to Freeform.
The next time someone tells you that Disney Channel hasn't introduced the world to talented women, just go ahead and tell them all about the holy trinity of Selena, Demi, and Miley killing it as per.