This Guy's 'Hot Topic' Rap Samples Panic! And It's So Emo It Hurts
11 August 2017, 11:05
Lil Aaron's new track 'Hot Topic' samples Panic! At The Disco's 'I Write Sins' & is single-handedly turning hip hop emo.
Rapper Lil Aaron has managed to do the unthinkable and make emo go hip hop, dropping his amazing new track 'Hot Topic' on Soundcloud earlier this week.
With references to Twenty One Pilots and a chorus lyric that goes "Watch out 'cos I just might take your bitch to Hot Topic", the track even samples those iconic opening notes of Panic!'s 'I Write Sins Not Tragedies' to build the hook.
You don't get much more emo than that.
The performer has often been cited alongside Lil Peep as being one of the biggest stars of the emo rap movement, using trap beats with lyrics inspired by the emo bands of the early 00s.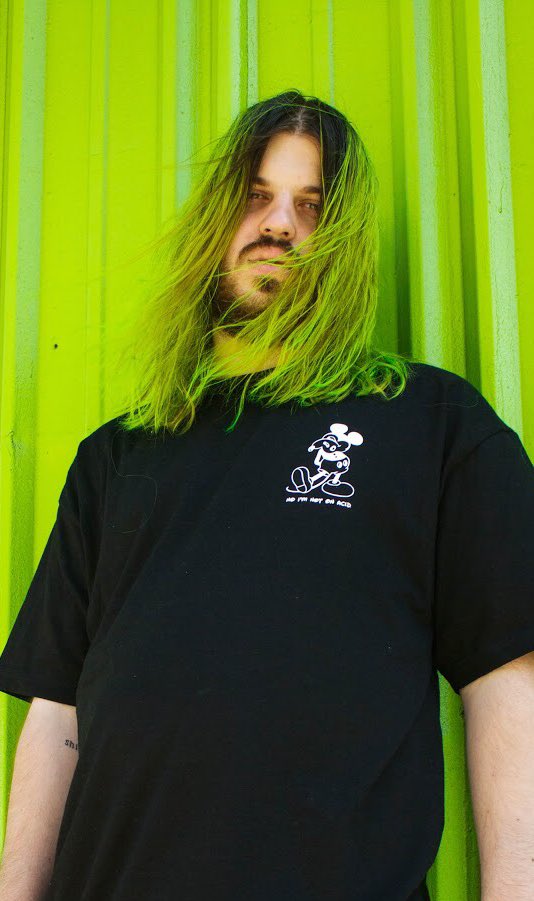 Twitter: @lilaaron911
Plus, fans of the iconic store seem to be loving it:
August 4, 2017
new favorite rapper he did a lit song on THE song that inspired me to do music. damn dude. youre a hero

— (@tysonokeefe518) August 6, 2017
I've been waiting my whole life for this..

— sugartits (@GublerAshlyn) August 5, 2017
Why is this good, a song about hot topic shouldn't be aghhhh love u lil airplane

— max (@maxschwartzz) August 5, 2017
NICE pic.twitter.com/yAUrwF5HG6

— Maya Watkins (@TezukaMaya) August 8, 2017
Lil Aaron also dropped a second track called 'Warped Tour' that samples Paramore's 'Misery Business'. Click to here that in the link below: