Would You Recognize The Girl From Sia's Music Video Today?
13 July 2016, 14:25 | Updated: 8 May 2017, 17:09
Everybody is saying Maddie looks unrecognisable now.
You remember Maddie Ziegler, right?
She was the 11-year-old dancer who become an overnight sensation after appearing in Sia's Chandelier video, complete with Sia-style wig and interpretive dance moves on fleek.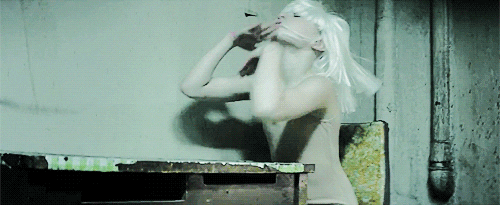 giphy
Maddie followed that with three more videos with Sia; 'Big Girls Cry', 'Cheap Thrills' and, our favourite, the amazing 'Elastic Heart' co-staring Shia La Beouf.
Slay.
With 6.7 million Instagram followers and an increasing media profile, Maddie is a star in her own right now. So much so, she's been picked up to judge on So You Think You Can Dance: The Next Generation, where she will judge 8 to 13-year-olds dancing skills.
But some seem surprised to see how Maddie has grown up. MTV lead with the headline "Maddie Ziegler From Sia's 'Chandelier' Is Unrecognisable As A Teen". Let's inspect the evidence.
If we're being honest, considering Maddie was decked out in a wig, makeup and pulling funny faces all the time, we're not sure we would have recognised her outside of the video when she was 11, let alone now!
Talking of funny faces, in an interview with Vulture, Maddie said she was a little freaked out by the choreography in the 'Chandelier' video when she first tried it at.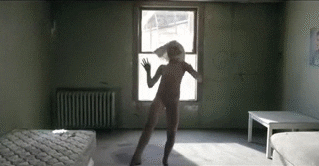 giphy
"I was kind of uncomfortable with it at first," Ziegler says. "I'd never made silly faces like that before. There's this part where I had to hiss, and I'd giggle after I did it. Eventually I realized, you've just got to embrace it."
We're so glad she went through with it. Both 'Chandelier' and 'Elastic Heart' are some of our favourite videos from the last few years.
Good luck with the show, Maddie!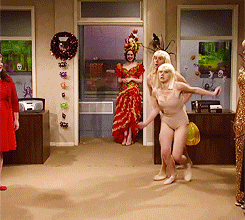 giphy