Did Meghan Trainor Have Whiplash After Filming Her New Music Video?
22 March 2016, 12:03 | Updated: 8 May 2017, 17:09
The video for "No" looks downright painful.
You remember Meghan Trainor, right? Well, the lips-all-over-Charlie Puth star is back. But not as you remember...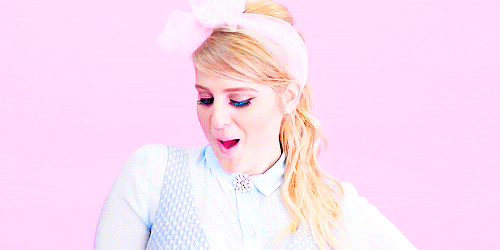 That's the old MegHun. She's dead now. MegHun 2.0 is not f**king around. She releasing a new song called "No" and it's your early 00s Britney dream come true. After watching the video, it's immediately apparent MegHun has a new favourite dance move: the hair whip. She cannot STOP whipping her hair back and forth. She also does this move VERY well. But it's all about the whip. Someone get this girl a neck brace... She's a dangerous woman and a danger to herself. No, seriously. Please stop. YOU'LL GET WHIPLASH IF YOU DON'T STOP!!! SOMEONE STOP THE MEGHUN!!11!!!

Obviously, it's amazing. Watch the video below and get ready for "No" to be your whiplash banger for 2016.