This Music Video Is The Dancing James Bond Cosplay Of Your Dreams
12 January 2016, 17:13 | Updated: 8 May 2017, 17:09
Miike Snow's "Genghis Khan" video is totally amazing/bonkers.
Miike Snow's "Genghis Khan" has been floating around the interwebs since December last year, and it is quite the bop.
For those unaware, Miike Snow is the band conprised of Bloodyshy & Avant - y'know, the producers and writers behind the biggest songs from Britney Spears, Katy Perry and Madonna to name a few - and Andrew Wyatt, whose sensibilities are a bit more alt. having worked with The Libertines band member Carl Barat and Mark Ronson.
The band made their debut back in 2009 with "Animal", a cool slice of scandi-influneced alt-pop, and now they're back with their third album, suitable titled III, due in March and a video for aforementioned lead single "Genghis Khan".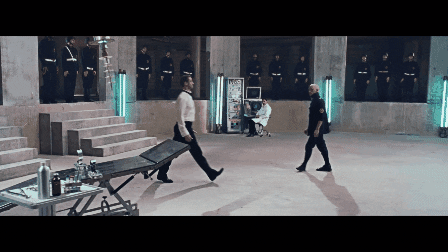 Warner Music/Miike Snow
Ngl, but this video is the sort of crazy cool that deserves to be watched. Obviously influenced by spy movies of the 1960s and 70s, and a definite nod to Mr. Bond, the clip's colours have been drained giving it a Technicolor feel. There's even a rather beautiful love story throughout, and one killer dance scene.
Watch the video below and get your James Bond cosplay on.