This New Study Says 71% Of Musicians Suffer From Anxiety
3 November 2016, 15:41 | Updated: 19 November 2018, 16:10
"Issues related to being a woman in the industry" among the reasons given in survey...
A new study has revealed that musicians are over 3X more likely to suffer from depression or anxiety than the general public.
The charity Help Musicians UK published the study yesterday (November 2nd), entitled "Can Music Make You Sick?" and was conducted through the University Of Westminster's think tank "Music Tank".
Help Musicians UK
As Pitchfork reports, 71% of musicians and music industry workers surveyed said they had suffered from panic attacks or high levels of anxiety. 65% said they had suffered from depression. By comparison, a survey of the general UK population in 2013 showed that, of those over the age of 16, just 19% had faced depression or anxiety.
But perhaps the most worrying and telling statistic gathered in this new study was that 53% of respondents said that they did not find it easy to get help for their problems.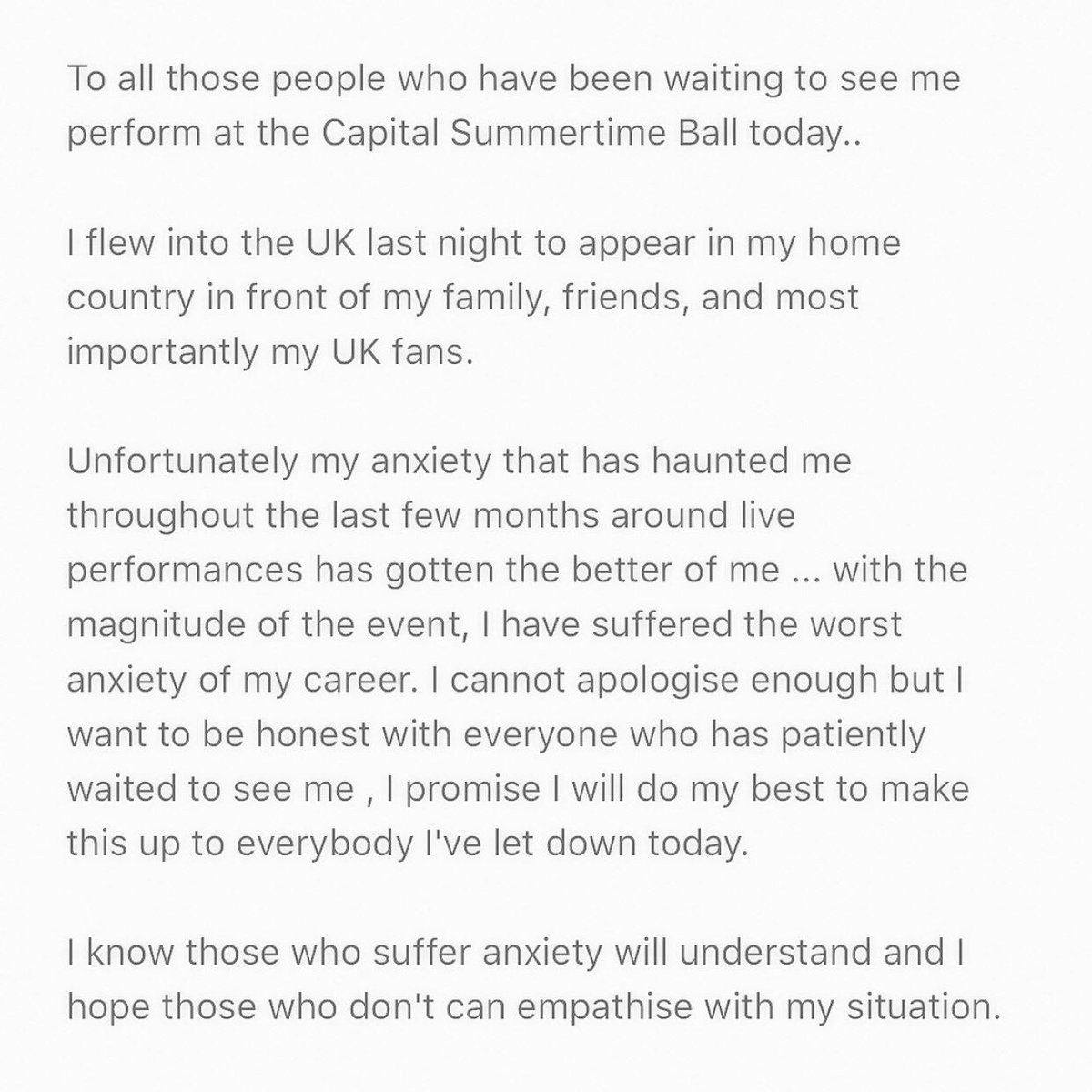 Zayn releases statement to fans following cancellation of a gig in London
So why is this the case? The study suggested reasons musicians are more prone to these problems include "poor working conditions", "a lack of recognition for one's work" and "issues related to being a woman in the industry".
Artists such as Zayn, Melanie Martinez, Halsey and Twenty One Pilots have all been very open in their discussion on the importance of mental health and their own struggles within the industry. Now that studies like this one reveal the full extent of the problem, Help Musicians UK hope to launch a nationwide mental health service in 2017 specifically aimed at those in the music industry.
Giphy
You can read the full study here.
What do you guys think? Does more help need to be readily available? Let us know below.
___ ___ ___ ___ ___
Listen to this week's #PopBuzzPodcast featuring My Dad Wrote A Porno's Jamie Morton right here on Soundcloud, or download for free from iTunes to get new episodes sent straight to your phone every Wednesday. You can also find us on AudioBoom or TuneIn - if that's what you're into.