Weezer's New Video Is The Most WTF Thing You'll See All Day
27 October 2015, 12:44 | Updated: 8 May 2017, 17:09
If you have a fear of cannoli, look away now.
SAY IT AIN'T SOOOOO-O-O-O-OHHHHHHHHH!
Yep, Weezer are back! And they're still as weird as ever.
To be honest, we wouldn't have them any other way. But before you listen to the song, let's take a moment to appreciate the truly inspired artwork.

The song's called "Thank God for Girls" and it's got some serious pop-punk/power-pop vibes. We are L.I.V.I.N.G for it. This might be their strongest song in years. We bow down down to you, River Cuomo. You are a genius.
Weezer being Weezer, things get a little bit strange. The lyrics take a particularly bizarre turn, including the line, "I'm like an Indian Fakir tryna' meditate on a bed of nails with my pants pulled down".
We're not entirely sure what they means but Cuomo has left some very funny notes about them on Genius, if you'd like to decipher it.
The lyric video is pretty strange, too. There is lots of this: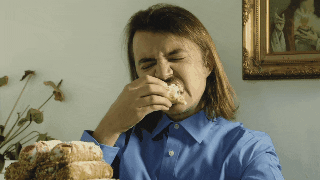 Crush Music/VEVO
And this: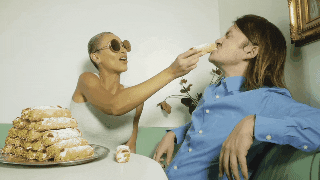 Crush Music/VEVO
Then some more of this: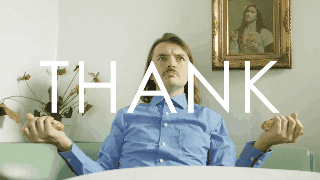 Crush Music/VEVO
If this is only the lyric video then Christ knows what the real one will be like.
Embrace your weirdness and check out the video below, if you think you can handle it.