No Doubt And AFI Form A Band WITHOUT Gwen Stefani And We've Got Questions
12 February 2016, 13:35 | Updated: 8 May 2017, 17:09
Unexpected news alert!
Big news in the world of late 90s/early 00s rock yesterday as, while Gwen Stefani dropped her comeback pop banger, her former bandmates announced the formation of a new band fronted by AFI vocalist Davey Havok, with a new album ready to go despite having no name or record deal.
We certainly didn't see this one coming.
So, now that this 2016 Audioslave-esque team up have formed, we have got just a few questions about what we can expect from the union.
1) Is this the end of No Doubt?
With Gwen well and truly back and the unfortunately poor sales performance of last album Push and Shove, perhaps their current hiatus will be extended indefinitely. It certainly makes sense for Tom Dumont, Tony Kanal and Adrian Young to find a new outlet for their songwriting away from the No Doubt label, easing the pressure of a comeback and allowing for different styles to come forward.
2) What's the deal with AFI?
The pop punk quartet have been absent for a long time, their last album Burials released in 2013. Since then, Davey has been fairly quiet musically, although he did release a novel, do a bit of acting and appear on the March/April 2015 cover of Vegan Health and Fitness magazine. Does this new development mean that AFI are officially no more? Or will we see a full comeback album in a few years time?
3) What does the album sound like?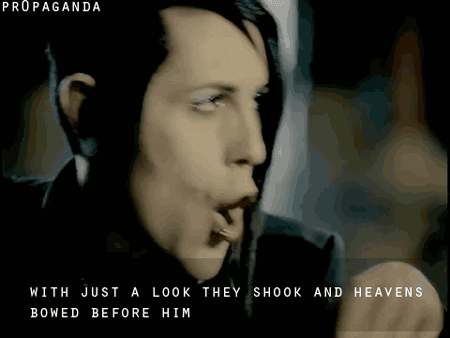 TUMBLR
No Doubt and AFI both have very distinctive and very different sounds that would certainly be difficult to reconcile. Perhaps a completely new direction is in order, but what would that be? The 1975-esque '80s pop homage? A heavy, radio friendly Foo Fighters rock sound? Or something electronic in line with Davey's previous side-project Blaqk Audio?
4) How will the live shows work?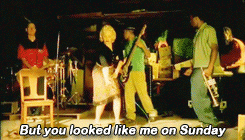 TUMBLR
Will we get to hear "Don't Speak" or "Girls Not Grey"? We sort of hope so as it may be the only way we get to hear them in concert for a long time.
No further details yet but we look forward to seeing how this new, untitled project develops.
What do you guys think? Let us know!