WATCH: This BMTH Fan Jumped On Stage And Hugged Oli Sykes And It's Legit Amazing
16 September 2016, 11:13 | Updated: 8 May 2017, 17:09
Life goals.
Who doesn't want to be on stage with their fave, in front of thousands of fans, singing along to your favourite song? That's like the ultimate fan dream, right? We'd be a mess.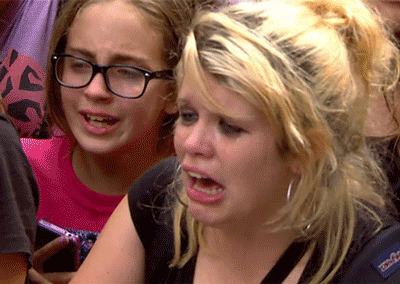 But before we indulge the dream too much, it's not always the best idea. Ya'll don't want to get into an altercation with security - or get booted off the stage by the artist themselves!
Having said that, this fan video of a BMTH fan climbing on stage and getting a hug from Oli Sykes is legit amazing. After getting past security, he runs on stage and embrace Oli, who continues to sing for the crowd (who are legit going ape!) and the fan for a brief moment even gets on the mic himself!
Watch the video on Instagram below: