Lady Gaga is putting on a coronavirus relief concert with and Billie Eilish and Lizzo
16 April 2020, 10:16 | Updated: 16 April 2020, 10:21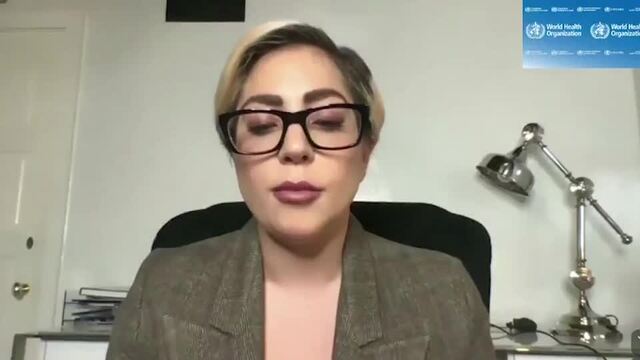 Lady Gaga reveals she's raised over $35 million for COVID-19's solitary response fund
Billie Eilish will be joined by Lady Gaga and Lizzo for the 'One World: Together at Home' concert - a special two-hour live broadcast to distract people from the global pandemic outside right now.
With concerts, festivals and pretty much everything else you were looking forward to this summer cancelled in definitely due to coronavirus, there's finally some good news - and it's an epic charity concert featuring all of our favourite artists including Billie Eilish, Lady Gaga and Lizzo being streamed into our homes.
Global Citizen has arranged the two-hour at-home concert, to help raise awareness for the World Health Organisation, who are currently at the front of the COVID-19 epidemic, and the show will be aptly named 'One World: Together at Home'. Rather than a fundraiser, the show is being hailed more of a distraction for us to enjoy while the world is in a bad place - and we couldn't think of a better way to spend an evening.
READ MORE: How to protect your mental health during the coronavirus pandemic
Our fave iconic trio, Billie Eilish, Lady Gaga and Lizzo will all be taking to the (metaphorical) stage, to give performances, alongside other industry legends, including John Legend, Camila Cabello, Jennifer Lopez, Taylor Swift and Shawn Mendes.
The full lineup includes: Alicia Keys, Amy Poehler, Andrea Bocelli, Awkwafina, Billie Joe Armstrong, Burna Boy, Celine Dion, Chris Martin, David and Victoria Beckham, Eddie Vedder, Ellen DeGeneres, Elton John, Finnes, Idris and Sabrina Ela, J Balvin, Kacey Musgraves, Keith Urban, Kerry Washington, LL Cool J, Luipta Nyongo'o, Maluma, Matthew McConaughey, Oprah Winfrey, Paul McCartney, Pharrell Williams, Priyanka Chopra Jonas, Sam Smith, Shah Rukh Khan, Stevie Wonder, and Usher.
The show will also see frontline healthcare workers share their experiences of dealing with the virus on a daily basis, giving real accounts of just why it's so important that we stay at home, and follow NHS advice.
If you want to watch what is set to be an epic two hours of music, it'll be streamed in the US and Canada at 8pm ET on Saturday 18th April on ABC, NBC, ViacomCBS Networks, iHeartMedia - or in the UK on BBC One on Sunday 19th April, which will feature all of the highlights, but full additional performances can be watched on BBC iPlayer.
Feels good not to have to fight over tickets, right?
Over the past few weeks while social distancing, we've already enjoyed a host of at-home concerts including Shawn Mendes and Camila Cabello, Niall Horan and Charlie Puth - and the names coming to our TV screens are set to be even more epic.
Gaga herself, who has helped set up the concert and will be there has already raised a modest $45million to help victims, including a $10 million donation from Apple CEO, Tim Cook, who agreed to the money live on The Tonight Show. We have to stan.
And with new info on Chromatica coming through every week, we can only hope that Lady Gaga will be performing at least one of her new tracks at the benefit.
It's time to put our dancing shoes on, and this time, we ain't going outside. See you there!