Owl City Just Responded To The 'Fireflies' Meme And It's The Best Thing Ever
22 June 2017, 11:56 | Updated: 22 June 2017, 14:36
Finally, after all these years, we know the true meaning of those iconic lyrics thanks to one fan's question.
Remember Owl City's piano-based upbeat hit 'Fireflies'? Of course you do - it was a certified cheesy bop of the highest order!
What a song.
But, as much as the power of the keys cannot be denied, the lyrics have always been a little bit suspect.
So, one budding young fan decided to take the matter into their own hands, posing a question the band's lead singer via Twitter: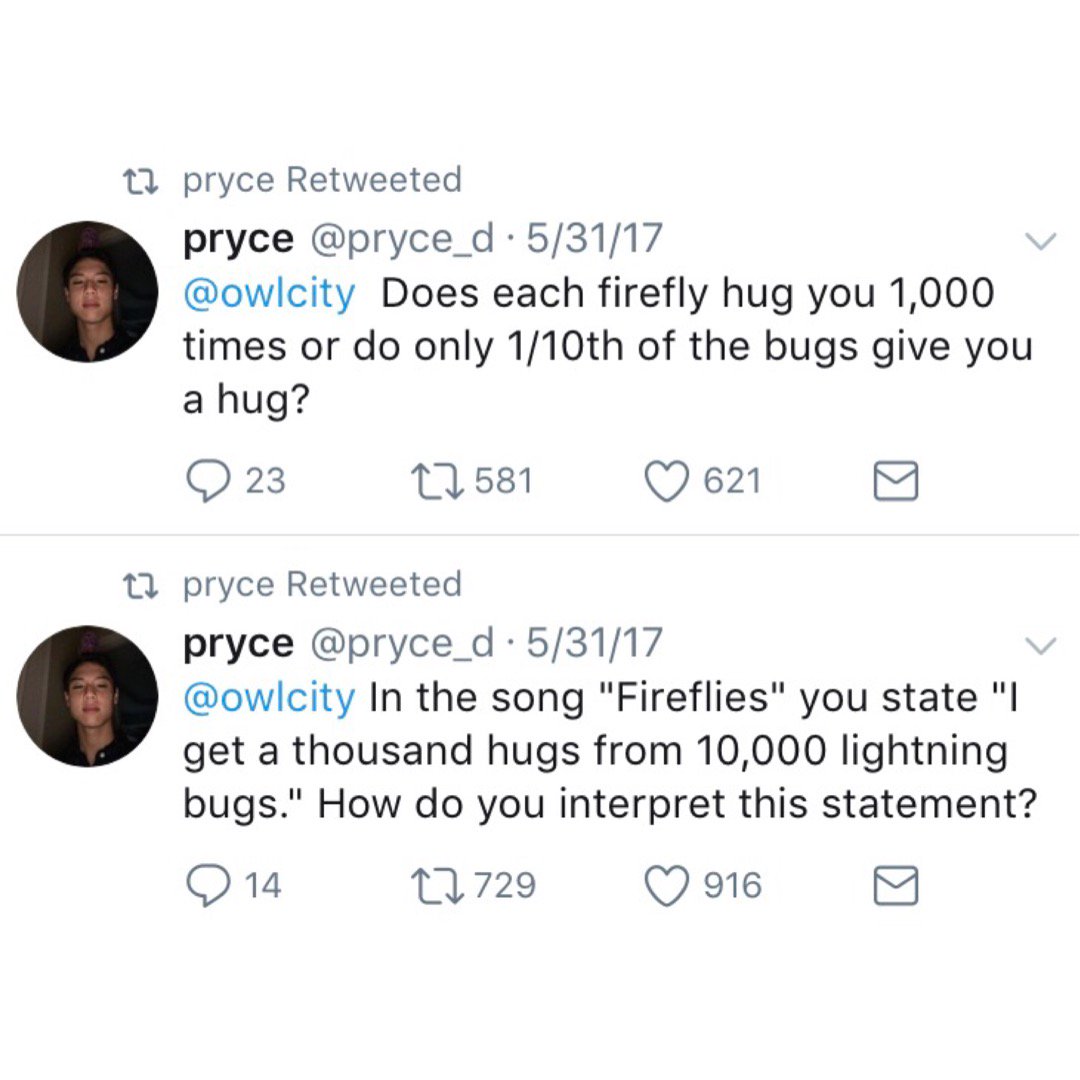 Twitter: @owlcity
Honestly, this is by far the wisest discussion of an Owl City we have ever had in 2017.
So, what is the hug situation? Will the original lyricist break it down for us?
You bet your ass they will!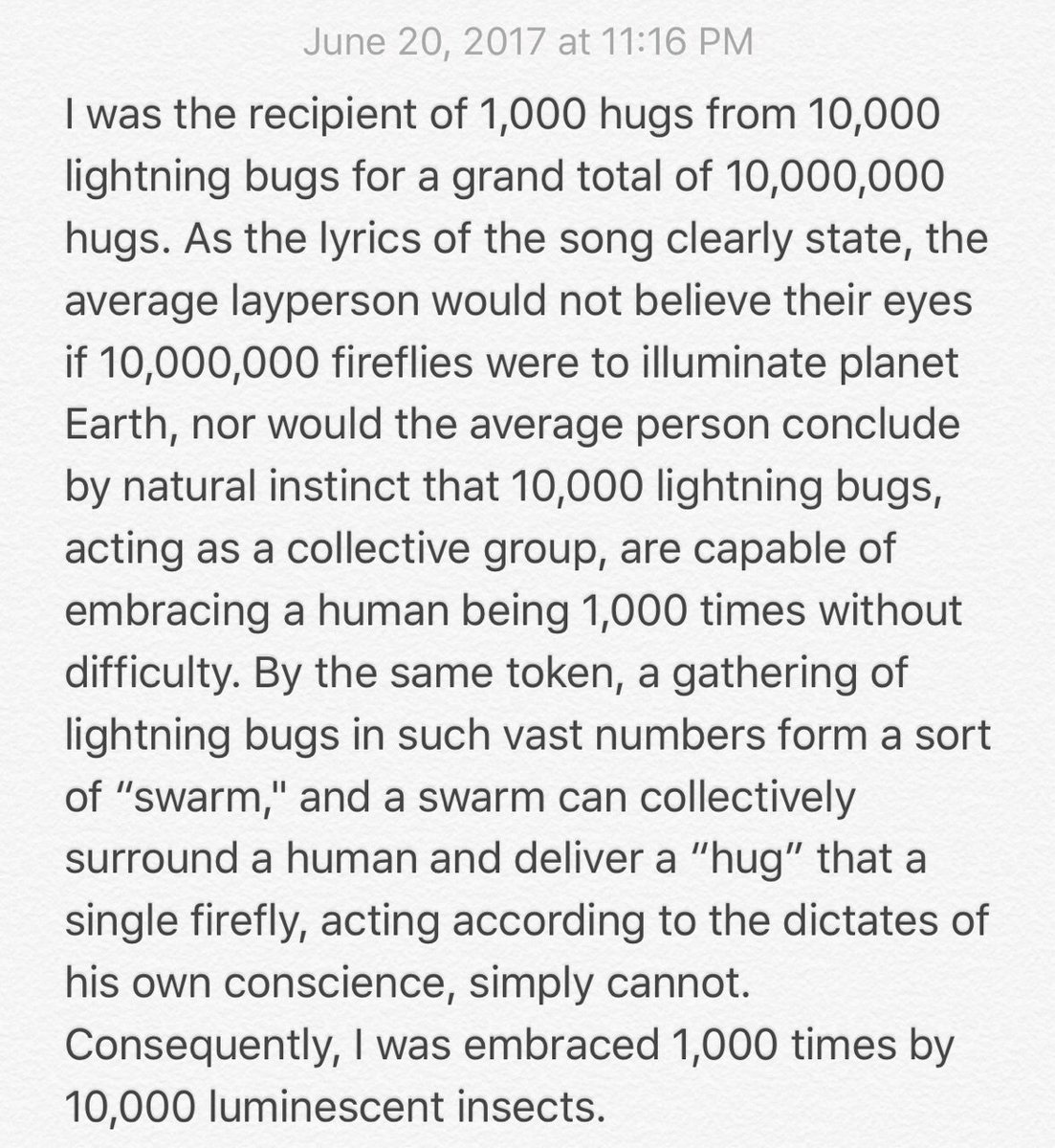 Twitter: @pryce_d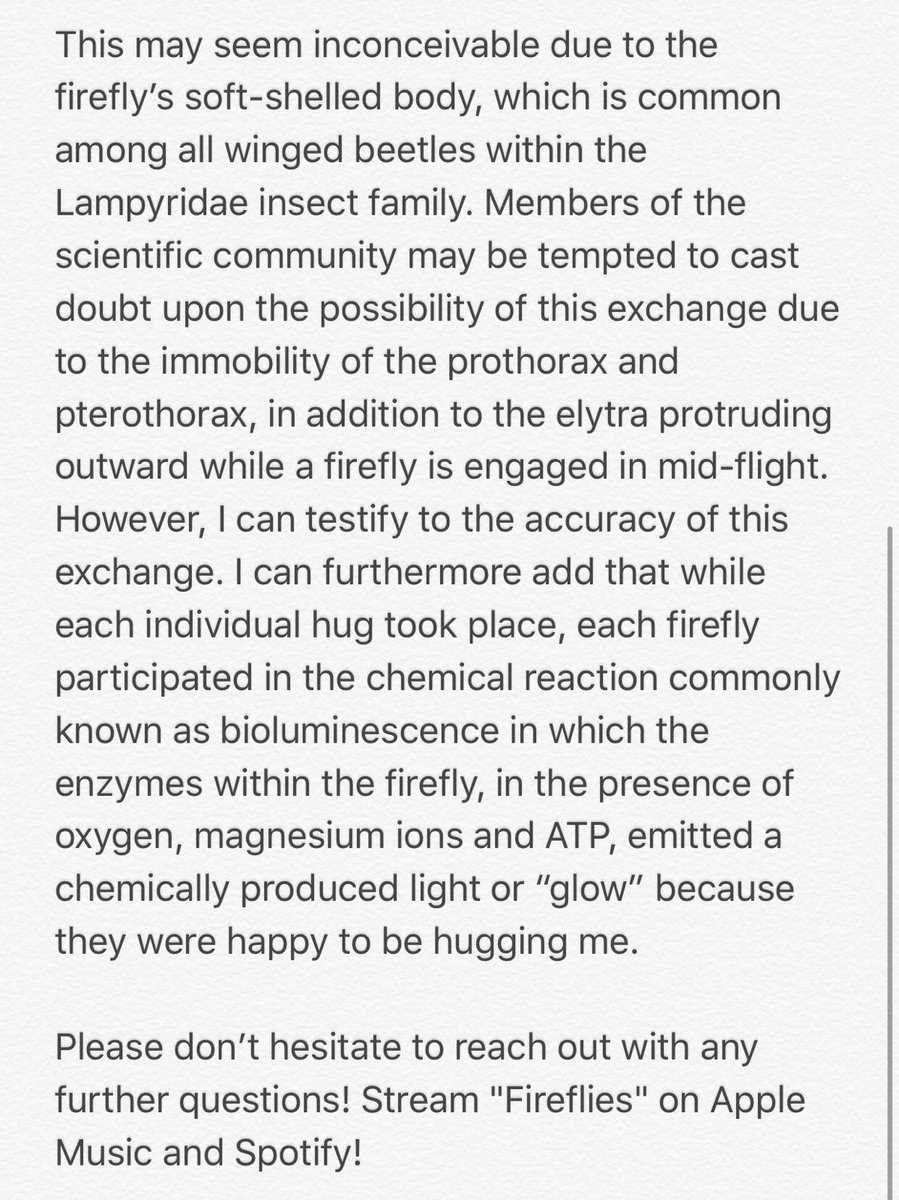 Twitter: @owlcity
Incredible scenes.
Thank you Owl City. I think we all learned some valuable lessons here today.
____ ____ ____ ____ ____
Listen to the #PopBuzzPodcast with Camila Cabello right here or subscribe for free on iTunes to get new episodes sent straight to your phone every Friday.