Pink says her SpongeBob song We've Got Scuvy was "a real mistake"
11 October 2023, 14:58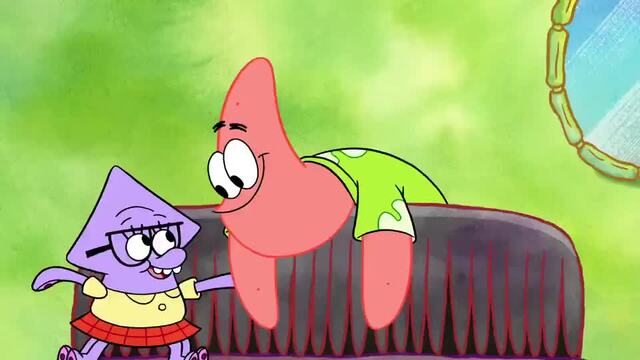 Patrick Star is getting his own SpongeBob spin-off show
Pink has opened up about the one song she regrets releasing in a brand new interview.
Pink has revealed that she regrets releasing 'We've Got Scurvy' for SpongeBob SquarePants and called it a "real mistake".
There's no denying that Pink has released some of the best pop songs of the past 25 years. From 'Just Like a Pill' to 'Who Knew', it's hard to imagine modern music without Pink. Over the course of nine studio albums, she has broken countless records, sold out tours all around thre world and established herself as one of the most successful artists of all time.
However, even great artists have songs they wish they hadn't recorded and Pink has opened up about a song she regrets.
READ MORE: Pink left shocked after fan throws mother's ashes at her on stage
In a new interview with the Los Angeles Times, Pink was asked what her best and worst singles are. Deciding her best, she responded: "Best, maybe 'So What' or 'Get the Party Started'? 'So What' was fun from start to finish - writing it, singing it, performing it, the video. It was part of what got Carey [Hart] and I back together."
As for her worst, Pink joked: "I mean, there's been so many. Maybe 'True Love'." When asked why, she said: "Because it's mean. Carey's got thick skin, but I owe him a love song." However, Pink added: "Oh wait...I did put out that SpongeBob thing. 'We've Got Scurvy'? I wish I never did that. That was a real mistake."
SpongeBob fans will remember that Pink released 'We've Got Scurvy' in 2009 as part of SpongeBob's Greatest Hits. The song was used in the episode 'Truth or Square' and involves Pink singing lyrics like: "Our gums are black, our teeth are falling out. We've got spots on our backs. So give it up and shout."
SpongeBob We've Got Scurvy Music Video With Vocals
'We've Got Scurvy'? A mistake?! I don't think.
Kylie Minogue vs. 'The Most Impossible Kylie Quiz' | PopBuzz Meets