We're Giving YOU A Chance To Decide Who Gets Played On PopBuzz Radio!
19 October 2016, 11:55 | Updated: 8 May 2017, 17:09
Head to our Facebook page on Thursday at 4pm (GMT).
For one time only, we're letting YOU decide what we play on PopBuzz Radio!
Head to our Facebook page on Thursday (20th) at 4pm GMT for a Facebook live where you'll be able to vote from four VERY SPECIAL tracks from The Vamps, Little Mix, Fifth Harmony and Bruno Mars. Only one will be added to our A List, so every vote counts!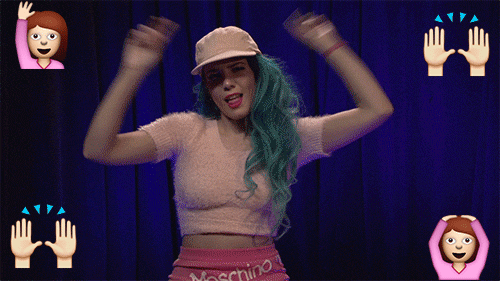 Have you listened to PopBuzz Radio before? If not, you definitely should. We're playing your favourite bangers 24/7!
You can hear TØP, The 1975, Halsey, Hey Violet, Troye Sivan, Halsey and so many more if you click 'Listen' at the top of the page on desktop or open our iOS app. Or, you can listen on TuneIn too. WE'RE LITERALLY EVERYWHERE FAM.

See you on Facebook tomorrow. Oh, and you might wanna bring some friends. It's gonna get messy...
xmelanie-edits