If You Love These Two Songs, You're Probably A Psychopath
6 October 2017, 13:49 | Updated: 28 February 2018, 12:02
A new study has found two songs to be EXTREMELY popular with psychopaths.
A new study from New York University may have just revealed something very interesting about the psychopaths who walk among us. You probably can't look at someone and guess if they're a psychopath, but can their taste in music reveal a dark side?
The study (which sampled 200 people), asked participants to listen to 260 songs. From those 260 songs, a few stood out as being remarkably popular with those who fit the criteria of psychopathy.
According to The Guardian, the unpublished report found that Blackstreet's "No Diggity" and Eminem's "Lose Yourself" rated highly with so-called psychopaths.
"No Diggity" - Blackstreet
"Lose Yourself" - Eminem
Now, before you go accusing an Eminem-loving friend of plotting to kill you, it's worth noting that these findings should be taken with a grain of salt.
Firstly, a sample size of 200 is extremely small. Secondly, liking Eminem's "Lose Yourself" doesn't necessarily make you a psychopath. It probably just means your music taste is, like, 15 years late.
The researcher who conducted the study says that there were other songs which actually had a higher affinity with psychopaths, but that he didn't want want to reveal their names in case it influenced future study participants.
Famous TV psychopaths have included Game of Thrones' Joffrey Baratheon, Dexter's Dexter Morgan, and AHS' Tate Langdon. Upon further reflection, we could definitely see Joffrey jamming out to "Lose Yourself".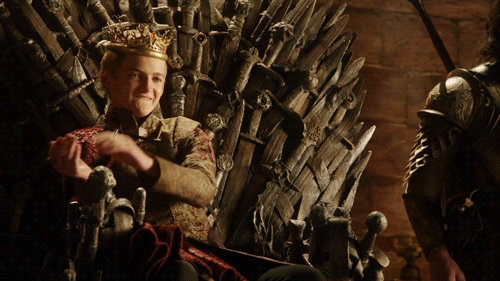 via HBO/Game of Thrones


____ ____ ____ ____ ____
Listen to the #PopBuzzPodcast featuring will.i.am right here or subscribe for free on iTunes to get new episodes sent straight to your phone every Friday.