Rex Orange County charged with multiple accounts of sexual assault
11 October 2022, 11:46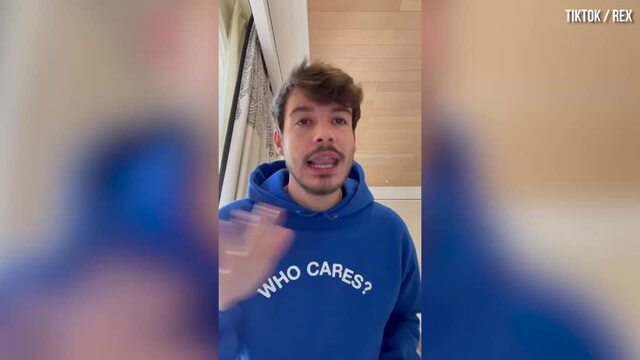 Rex Orange County teases Tyler the Creator collab
Rex Orange County has denied the allegations after cancelling multiple international tour dates. [CW // Sexual assault]
CONTENT WARNING: This article contains details of sexual assault that some readers may find triggering and disturbing.
A woman has accused Rex Orange County, born Alexander O'Connor, of six accounts of sexual assault in London in the UK.
The Sun reported yesterday (Oct 10), that Rex Orange County had been charged with allegedly sexually assaulting a woman multiple times. He has been accused of allegedly assaulting a woman twice in the West End on June 1st and then assaulting the same woman four more times, once in a taxi the following day and then three more times at his home in Notting Hill.
Rex Orange County has now addressed the claims in a statement and denied sexually assaulting the woman in question.
In a statement for The Guardian, a representative for Rex Orange County said: "Alex is shocked by the allegations, which he denies, and looks forward to clearing his name in court. He's unable to make any further comment because of the ongoing proceedings." The singer has been released on unconditional bail and his trial is provisionally set for January 3rd, 2023.
In July, Rex Orange County cancelled tour dates in Australia and Europe "due to unforeseen personal circumstances". The musician explained: "I am having to spend some time at home this year and I will not be able to continue with touring as planned. This is the last thing I want to do. I love touring and I am so sorry to be letting anyone down."
The 24-year-old ended the statement by writing: "I look forward to getting back to it as soon as I can."
Rex Orange Country recently went to Number 1 in the UK with his second album Who Cares? and has released several viral hits including 'The Shade', 'Pluto Projector' and 'Best Friend'.
If you - or anyone you know - needs help, please contact the following:
If you're in the US, the National Sexual Assault Hotline is available 24/7 at 800-656-HOPE and you can also visit RAINN. If you're in the UK, you can visit Rape Crisis or call 0808 802 9999.