Sleeping With Sirens Slay Sweet Cover Song On Last Show Of Tour
7 March 2016, 17:04 | Updated: 8 May 2017, 17:09
They roll out an old acoustic favourite.
In the refined surroundings of London's legendary Roundhouse Theatre, Sleeping With Sirens tore through hits old and new with abandon in front of a sold out crowd of pop punk minions.
Facebook
And we were there to capture all the action. Here's what went down.
1) The crowd went nuts.
Because of course they did.
2) London is their favourite place.
Music still exists here. Music matters here. You guys still give a f*ck about music.

Kellin Quinn
3) Gabe put on a fake horse head.
.@SWStheband on stage last night. The drummer is a horse. pic.twitter.com/7xCny2prEt

— James Wilson-Taylor (@mrjaytee) March 7, 2016
Because why not?
4) Kellin delivered a lovely message to all the parents in the room.
Happy Mother's Day to all the Moms. Say "thanks Mom and Dad". Guarantee they aren't enjoying this sh*t. If you're having a good time say "f*ck yeah". Sorry Mom and Dad.

Kellin Quinn
How sweet.
5) They rolled out a cover of "Iris".
Big singalong vibes.
6) They announced they are coming back soon.
LONDON! See us live & unplugged with @State_Champs on 25th August. Tix go on sale Friday at https://t.co/PErcqm68CF pic.twitter.com/KXFNlY62os

— Sleeping With Sirens (@SWStheband) March 7, 2016
With State Champs too! Lovely.
A good night had by all then.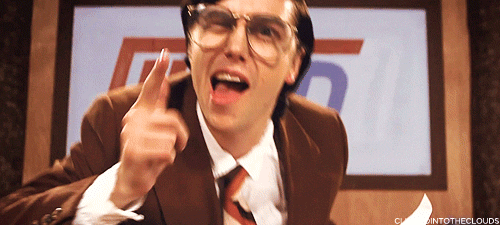 Tumblr