Watch Kimbra Become A Real-Life Snow White In This Amazing Disney Remix
30 September 2015, 11:45 | Updated: 8 May 2017, 17:09
Kimbra channels her inner Disney Princess in this trippy rotoscoped tribute.
New Zealand musician Kimbra might not be the first person you think of when it comes to Disney movies, but the indie darling has had a close relationship with the magic of classic Disney for a while - and if you've missed out on her epic 2014 rework of Snow White's whimsical "I'm Wishing", then you need this video in your life.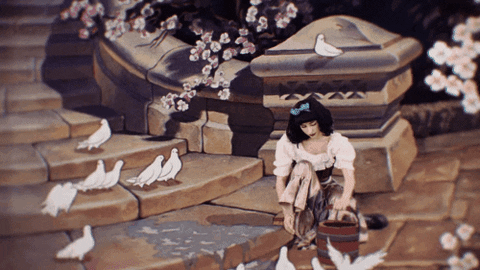 Collaborating with VFX artist Adam C Sager, Kimbra has been digitally imposed into the place of Snow White in some classic scenery from the 1937 film. She sings, communes with a cartoon nature, and dusts the house of the Seven Dwarfs in a trippy, composited montage.
"In April of 2015, Kimbra and I decided to venture together into the magical realm of one of our favorite Disney films, Snow White and the Seven Dwarfs," writes Adam in the video description. "After one month of planning, two days of filming, and three months of intricate compositing, it is with the utmost of admiration and reverence that we honor Disney with this tribute."
If you want to see more on how the gorgeous video was put together, check out the behind the scenes video below.