Women In Music Are Being Exploited And It's REALLY Not Okay
16 March 2016, 17:24 | Updated: 8 May 2017, 17:09
When will we start treatiing female recording artists fairly?
As a female music fan, I'm distressed.
So many amazing new women are crushing the game (see Alessia Cara, Halsey, Zara Larsson etc) and I'm so excited about all of them. Despite these young talented ladies continuing to prove that they can completely dominate the limelight, tales of oppressive behaviour aimed at young female recording artists have become scarily commonplace.
One of the brightest young stars on RCA's roster, Tinashe, has revealed an uncomfortable truth about her duet with Chris Brown. Last year, the 23 year old artist released "Player", a collaboration with r&b label mate, Chris Brown. Tinashe has made no secret about her disappointment over how RCA is handling her sophomore album, Joyride, and RCA have made no secret about their strategy of promoting other artists via the controversial Chris Brown feature.
Now things have become a bit murky as Tinashe reveals that working with Chris Brown on "Player" wasn't entirely her idea.
He heard the record, he really loved the record and it was really just that simple. [...] It was really the label, it wasn't me.

Tinashe
It may seem innocuous enough but here's why this is a problem.
Tinashe, as an artist is really quite rare. She is a phenomenal vocalist, a trained dancer, extremely marketable, but still a unique individual with artistic sensibilities. I've told people that I think she might be our generation's Janet Jackson and then dutifully backtracked when faced with their incredulous gaze. The point is that Tinashe's talent should be nurtured in ways that showcase all her abilities as a brilliant solo artist.
RCA's refusal to properly promote her album is a shame. RCA's insistence that she work with Chris Brown while they had no intention to earnestly follow up that particular promotional cycle is an even bigger shame. Whether Tinashe has praised Chris Brown in the past (she has) or said she wanted to collaborate with him (she has), it's clear that "Player" was used as a way to kickstart Chris Brown's Royalty album cycle at the expense of Joyride.
Most of us watched in silent horror when Kesha was forced to come face to face with the prospect of continuing a working relationship with her alleged abuser. It's unconscionable to think that a woman would be put in a position where her sexual agency was compromised all because of some ink on a contract.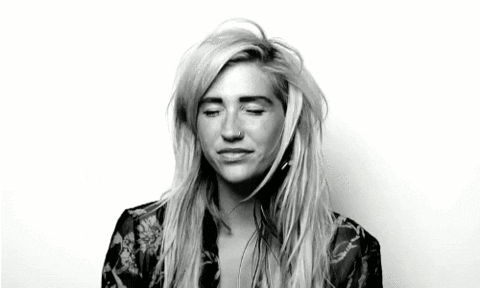 It's worth pointing out that a woman losing her artistic agency is an extremely upsetting experience as well. At this point I think it's safe to say that all Tinashe wants to do is release Joyride . I think it's also safe to say that the substantial roadblocks to Joyride have been made possible by the way labels treat women in general.
We've written in the past about why women in music need more safe spaces and it's clear that creating these safe spaces is going to take a lot of work on the part of major labels like RCA and Sony. We need artists like Kesha to be able to write and record music with people who make her feel safe and valued, just as we need artists like Tinashe to feel that someone has her best interests in mind.
In the same interview Tinashe went on to express a desire to begin working with more female producers and engineers and our girl, T has got the right idea.
First suggestion: GRIMES.