Here's Scientific Proof That The Killers New Single Is As Good As 'Mr Brightside'
15 June 2017, 15:24 | Updated: 15 June 2017, 16:56
Are we coming out of our cage for 'The Man'? Let's put it to the test...
The Killers are well and truly back, ready to transport you to the Vegas Strip via the medium of synth pop with their excellent new summer banger 'The Man':
That's gonna sound great live isn't it?
But, as much as we love the song, one very pertinent question remains - is it as good as 'Mr Brightside'?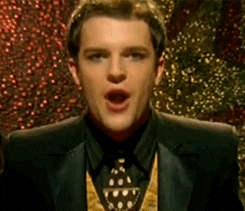 Island Records
It's a difficult question - 'Mr Brightside' is, of course, not only The Killers greatest song (and meme) to date but, arguably, one of the greatest songs of all time, up there with other eternal wedding disco bangers like 'Voulez Vous' and 'The Grease Megamix' that will unite dancefloors for decades to come.
So, how can we fully expect to break down the 'Brightsidey-ness' of this new The Killers single? Well, we have narrowed down what makes 'Mr Brightside' so great into several key categories by which we can analyse not only 'The Man' but all other synth-based indie bops that may arrive from Brandon in the future.
Island Records
Anyway, without further ado, let's put 'The Man' to the 'Mr Brightside' test:
Round 1: The 'Eaaggeeerrr eyes' test (AKA can we shout the chorus when we're all drunk at the student union at 4am on a Wednesday?)
YOOOUUUUU CANN'TTT BREAK ME DOOOOWWNNN. That's quite the moment isn't it?
Score: 7/10
Round 2: The 'It was only a kiss' test (AKA is there a bit where the backing music drops out and the crowd can shout the word back to Brandon?)
There's that bit in the last chorus where it drops out for a second on the words 'hall of fame' but it's not quite up to the original if we're truly honest. Still, not too shabby. Maybe people will belt out that robot voice bit instead?
Score: 6/10
Twitter: @Joshwoos

Round 3: The meme test (AKA is there a bit with a set of lyrics as iconic as 'coming outta my cage' that is crying out for some internet photoshop fun?)
Perhaps not quite as iconic as the cage meme but the line 'I got news for you baby, you're looking at the man' would have looked great plastered over some shots of Corbyn working his wry eyebrow last week wouldn't it?
Score: Potentially 8/10
Round 4: The 'dananananana' test (AKA does it have a solid intro iconic enough to make you run across rooms just to dance?)
Oh yes! It's one of those big whoosh moments you normally reserve for the likes of Carly Rae Jepsen or one of those cinema videos where they test the sound out but my word does it get you hyped! And that's before you've even got to the bassline and choir!
Score: 9/10
Round 5: The 'holiday' test (AKA can you dance drunkenly around a cabin to it while having relaxing solo break over the Christmas period and also you're Cameron Diaz?)
Score: 27/10
GRAND TOTAL: 57/50.
So there ya go. I think we all learned something today didn't we?
____ ____ ____ ____ ____
Listen to the #PopBuzzPodcast with Jake Johnson and Annabelle Wallis from The Mummy right here or subscribe for free on iTunes to get new episodes sent straight to your phone every Friday.