The Ready Set's Comeback Song Is Here And It's Hella Surprising
16 February 2016, 14:02 | Updated: 8 May 2017, 17:09
Listen to "Good Enough" now.
Newly signed to pop punk mainstays Hopeless Records, The Ready Set is back with fourth album I Will Be Nothing Without Your Love due in April and brand new single "Good Enough" just dropped earlier this month.
A piano backed, synthy pop number, the track plays out like an alt-cousin of Bieber's Purpose-era bangers, the desert-set video bringing the tropical, summery vibes to this uplifting bop.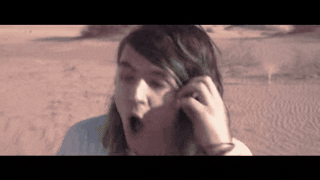 Hopeless Records/YouTube
Plus, he's gone and given himself a colourful Halsey-style haircut!
Who wore it best?
About to set off across the US with Tonight Alive, The Ready Set (aka Jordan Witzigreuter) has a big year ahead of him, the album full of similar pop gems presumably honed while on tour with the Queen of all things pop Carly Rae Jepsen.
The record as a whole feels like a reinvention of myself,I stripped everything down and produced the whole thing by myself from top to bottom, so it could feel 100% true to what I wanted it to be. It's a fresh start.

The Ready Set
Exciting.
I Will Be Nothing Without Your Love is available for pre-order now. Go get it.
Hopeless Records/YouTube