Ticketmaster will no longer refund postponed shows amid coronavirus crisis
14 April 2020, 11:51 | Updated: 14 April 2020, 14:14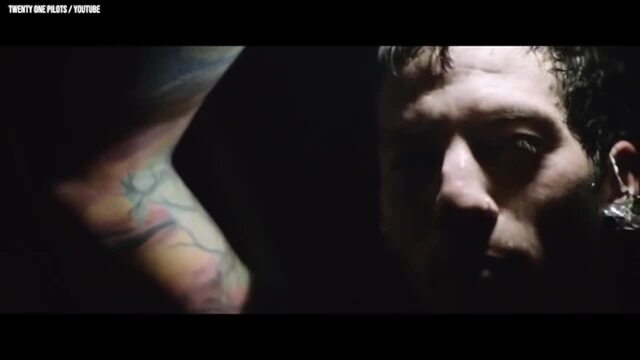 Behind the scenes of Twenty One Pilot's "Banditø Tour"
Ticketmaster's policy is facing huge backlash from people who have paid up to thousands of dollars on concert tickets.
Ticketmaster are coming under fire after updating their policy so that they no longer permit refunds for any postponed gigs.
With coronavirus now being a global pandemic and countries all around the world in lockdown, many artists have decided to either cancel or postpone their shows. Stars including Billie Eilish, Dua Lipa and Little Mix have delayed, rescheduled and/or scrapped tours which were due to take place this summer. In some cases, it's unclear when/if these shows will happen.
READ MORE: Concerts and festivals may not return until late 2021
With that in mind, many people are seeking refunds for concerts they hoped to attend this year. However, ticket buyers have noticed that Ticketmaster have seemingly changed their refund rules. Refunds are no longer available for postponed shows.
Screenshots of the refund information on Ticketmaster's website in March show that the events company previously claimed to offer refunds for a variety of circumstances. The top of the page read: "Refunds are available if your event is postponed, rescheduled or canceled". The top of the same page now reads: "Refunds are available if your event is canceled".
According to The New York Times, Ticketmaster "changed language to clarify matters", as opposed to their policy. Still, it's understandable why people are both sceptical and outraged. Fans who have paid for meet and greets or multiple concerts have spent up to thousands of dollars on events that may not happen and they would like their money back.
READ MORE: QUIZ: Tell us your music preferences and we'll accurately guess your age
Beyond that, some people who have lost jobs or are on furlough right now due to lockdown can no longer afford tickets that they previously bought. US representative Katie Porter called out Ticketmaster writing: "Exorbitant ticket fees for negligible benefits—now taking advantage of a crisis to line their pockets? Next level." Writer Ira Madison also wrote: "I'd like to see Ticketmaster burn".
I applaud Ticketmaster for continuing to shine in what is apparently a competition to provide the worst customer service in any industry. Exorbitant ticket fees for negligible benefits—now taking advantage of a crisis to line their pockets? Next level. 👏🏼👏🏼👏🏼 https://t.co/XySh6Ka04K

— Katie Porter (@katieporteroc) April 14, 2020
Comforting to know that even when the world is in the grips of a pandemic, Ticketmaster remains committed to being just a surprisingly large piece of shit. https://t.co/pAY5d3ZxbY

— quarantined fka ☕️, fka ☕️ (@coopercooperco) April 13, 2020
Ticketmaster time and time again has demonstrated that they are the absolute scum of the music industry, it's absolutely fucked these clowns have a monopoly over so many tours and venues, I hope they go out of business https://t.co/jTTH61LVLb

— yeah i'm emo, so what? (@ThyArtIsMemes) April 13, 2020
ticketmaster changing their policy and not allowing refunds if a concert is postponed has to be one of the most idiotic moves ive ever seen, especially now that we're in the middle of a pandemic. fuck ticketmaster i think.

— ♡ (@koojms) April 13, 2020
As it stands, Ticketmaster are yet to amend their policy in wake of the backlash. We shall update you if they do.
What do you think of Ticketmaster's policy?