Tove Lo Has Shared Her Song For The New Divergent Film And It's Everything
19 February 2016, 10:56 | Updated: 8 May 2017, 17:09
Moody music for a moody movie.
Our favourite confessional pop girl, Tove Lo, is hard at work on the follow up to he sublime album Queen of the Night, a record you might remember we placed on our albums of 2015.
Polydor/applepomamanzana.tumblr.com
But while Tove is hopefully hiding out writing more dark and twisty bops, she's taken the time to record s song for the upcoming film adaptation of Allegiant, the third film in the Divergent Series.
We were already SUPER excited for the next Divergent film, but now we've been given a taste of the soundtrack we can't actually wait until the film comes out on March 18.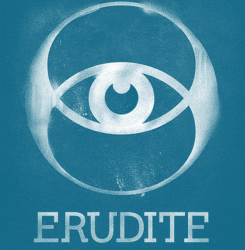 50shadesoftobias.tumblr.com
Tove Lo's contribution, titled "Scars", is lusciously dark, complete with low synths that sink and swirl around her confessional lyrics. It really is the perfect accompaniment to the dystopian nature of the Divergent Series.
It remains to be seen whether the soundtrack will be as good as the one Lorde curated for The Hunger Games, but with a song this good to kick things off here's hoping.
Listen to Tove Lo's "Scars" on Spotify below.