This Singer Put On Whiteface To Make A MASSIVE Statement
10 February 2016, 12:50 | Updated: 8 May 2017, 17:09
What do you think?
Following on from Beyoncé's politically-charged video for "Formation" last week, another singer, this time from Britain, has produced a provocative video about race and identity.
VV Brown has been around for some time, releasing her first album Travelling In The Light way back in 2009, and in the process cultivated a small but dedicated following. She's since returned with a new direction on her new single "Sacrifice", taken from last year's album Glitch.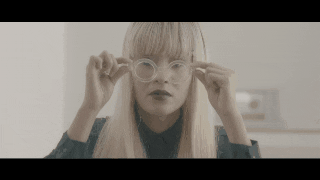 Brown, covered in heavy white makeup and fake white skin, pensively sits in various poses while clips relating to Black History are projected in the background. An audio clip of a Malcolm X speech introduces the video, too.
There's something quite unsettling about Brown's performance which, writing in an essay for The Guardian, she relates to the performative nature of race in the UK, a "cultural mask", a pendulum between wearing a mask and showing your true identity.
"We are taught that to be black in our society is to be negative and to be white in our society is to be successful, elegant and all those other positive, sophisticated terms," she writes. "This negative position has conditioned some of us to not only reject our blackness but to become submissive and not speak out about our experiences of prejudice."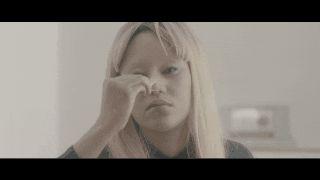 She continues, "This master/slave position swarms the collective consciousness to this day. Lighter skin, straighter hair, accepting prejudice and feeling desperate to fit in to a race of people after being told for centuries they are superior. Whether it is obvious or subconscious, this does exist. In my music video I wanted to discuss all of these ideas."
It's a powerful video it's one of our favourites by Brown. Take a look for yourself below.