Watch PVRIS Start A Fire On "Jimmy Kimmel Live"
6 January 2016, 10:44 | Updated: 8 May 2017, 17:09
Their first network tv performance.
Everyone's favourite synth-based, female-fronted pop punk pretend Parisians PVRIS stopped by popular-ish late night chat show Jimmy (why are they always called Jimmy?) Kimmel Live to deliver a pair of knockout performances. As Jimmy, or "not Fallon, the other one" as I call him, explains, this is the band's first ever network television performance, which, while still exciting, would mean a bit more if YouTube didn't already exist.
Anyway, here they are tearing through "My House".
And, as if that wasn't enough, here's a bonus rendition of album title track "White Noise".
Lovely.
PVRIS tour the US from March and Europe in April but all the UK dates are sold out so what's even the point of anything anymore?
Come back again soon PVRIS, we want to see the live show (press tickets are welcome).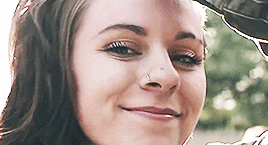 GRIBEDAGEN.TUMBLR.COM