Is This The Most Infuriatingly Catchy Song Of The Year?
23 November 2015, 13:54 | Updated: 8 May 2017, 17:09
"Boys Like You" is the song that, in 6 months time, you'll never want to hear again...
Every year it seems we're gifted with a song that is so insanely catchy that it almost hurts.
This year alone we've had Carly Rae Jepsen's "I Really Like You" and Justin Bieber's "Where Are Ü Now", while last year we were gifted with two tracks by Meghan Trainor, "All About That Bass" and "Lips Are Moving".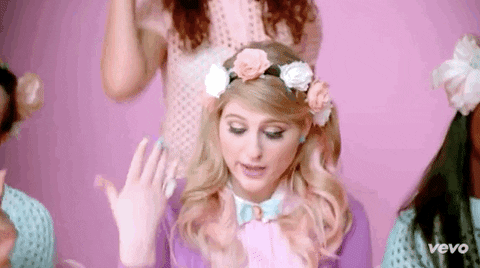 Epic Records/Vevo/Meghan Trainor
It seems, however, that Meghan isn't content with just those two classics. Instead, she's jumped on a track with two other artists and it's, as predicted, so infuriatingly catchy that by the end of the year we guess you'll be begging to be set free from its clutches.
Lead by new artist Who Is Fancy, who had a surprise viral hit last year with "Goodbye", the song, called "Boys Like You" also features the dulcet tones of Ariana Grande (#Focus) and, of course, Meghan Trainor.
From the opening bars comprised of double bass and 50s style percussion, it's obvious that M-Train is involved but that chorus is so undeniable that this will, 100% find it's way on to your 'guilty pleasures'/Annoying but catchy/misc. playlist. It's undeniable and totally infuriating.
Give the track a 'spin' below.
Well, how about that?
On the plus side, it's amazing to have such a Top 40 ready track sung by a boy about other boys isn't it *waves rainbow flag*.
What do you make of "Boys Like You"? Amazing or hella irritating? Let us know in the comments pls and thank u.