Are Tidal And Apple Exclusives Turning Fans Against Their Favourite Artists?
19 August 2016, 12:38 | Updated: 8 May 2017, 17:09
The 1975 used an Apple Music exclusive for their new album I Like It When You Sleep...
Today, the elusive chanteuse Frank Ocean finally came through and released an album, of sorts, called Endless. It's a visual album, which is believed to be a part of a double album, with the second part Boys Don't Cry dropping this weekend.
Now aside from Frank's year-long teasing which has driven fans to the point of insanity (including myself) there is another problem. Namely, that Endless is an Apple Music exclusive, meaning it is currently only available to Apple Music subscribers. He follows an ever increasing line of artists that have turned to the dark arts of exclusives, and they fall into two distinct teams: Team Tidal or Team Apple Music.
tidal
Beyoncé released her visual album Lemonade through Tidal, and it is still the only streaming platform on which it is available. Rihanna's botched roll out for ANTI also happened through Tidal, as did Kanye's The Life of Pablo (which he initially said would only be available on Tidal before changing his mind a few weeks later to release it through all major streaming services).
Then there's team Apple Music, which principally involves Drake. Cash Money label are also believed to be securing Apple exclusives for their artists (including Nicki Minaj and Lil Wayne) and earlier this year The 1975 choose to release their second album on most paid-for streaming music except Spotify (for two weeks) with an exclusive gig coverage on Apple.
While the financial incentives for artists to go with exclusives must be very tempting, exclusives are a short-sighted marketing ploy that are damaging to artists and fans alike.
As noted by Music Business World, unlike Netflix or Amazon Prime, where there is another differing content to warrant spending money on both, with music streaming services they have almost identical libraries, meaning they are very similar. So if you're already paying for Spotify, spending the extra £10 a month for a Drake album isn't really that enticing.
useyourhandsandmysparetime.tumblr
Why have two or three services that do almost exactly the same thing when you can have one and download the missing album illegally? The industry has invested heavily to move fans into paying for streaming. Exclusives undo all that good work.
It's also a very unfair system on fans that can't afford more than one music subscription. Music should be available to everyone, not just the few who can afford multiple streaming services.
And if you're anything like me, that makes you mad. Real mad. The idea that Apple and Tidal are building businesses by excluding people leaves a very sour taste in my mouth when it comes to their brands. Do I really want to give more to companies who think that's fair? No, I don't.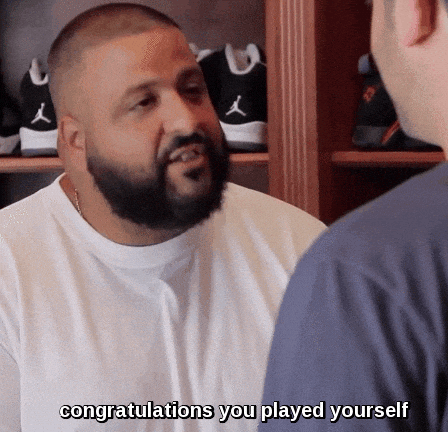 giphy
Artists shouldn't be let off the hook either. Most of the artists I've mentioned in this article I'm a huge fan of. But their complicity in ripping off fans doesn't look good on them. Also, I find the 'artists need to make money' argument hard to swallow when we're talking about the most successful artists on the planet. Yes, artists have the right to make money from their art, but surely there has got to be a fairer way of doing it?
An unlikely source of sense on this matter actually came from Kanye himself. A couple of weeks ago he took to Twitter to lambast the exclusivity model:
"This tidal Apple beef is fucking up the music…Fuck all this dick swinging contest. We all gon [sic] be dead in 100 years. Let the kids have the music".
We couldn't agree more. We don't have the answers but more exclusives are only going to annoy fans more and create greater distrust between music consumers and artists. It's hard to respect artists that think pushing fans around in this way is okay. It's got to stop.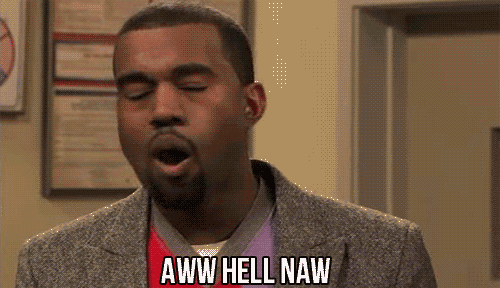 giphy