If You're A Wolf Alice Fan, You NEED To Watch This Performance
4 November 2015, 10:58 | Updated: 8 May 2017, 17:09
All the feels.
Wolf Alice are one of those bands that once you fall in love with them, you can't remember life without them. And if you think that sounds hyperbolic, it is, but we don't care, 'cos we love them SO HARD.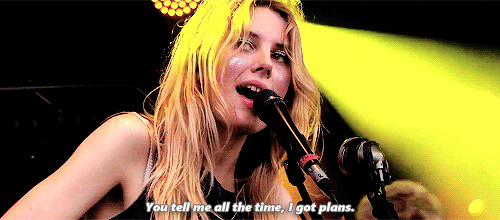 They've done amazingly well in the UK this year, including a top 2 record and packed festival shows. Now it's time for our American friends to open their arms wide and feel the Wolfy love.
The London quartet made an appearance on The Late Late Show With James Cordon and performed an emotional rendition of 'Bros', which is our favourite track from their debut album, My Love Is Cool. It's only their second US TV performance but they looked pretty confident up there.
We also couldn't get over Joel Amey's rodeo shirt/jacket thing! Hot damn, that's a strong look! Do you think he'd sell it to us? Probably not. We will have to break into his house and steal it instead ¯\_(ツ)_/¯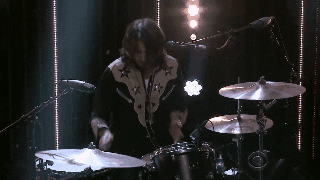 Check out Wolf Alice perform "Bros" below and buy/stream their album if you haven't already, or listen to the track on the PopBuzz audio stream which you can find at the top of this page.