This Band's Sex Tape Got Leaked...So They're Selling It On Their Website
10 May 2016, 11:34 | Updated: 8 May 2017, 17:09
Read Yacht's controversial Facebook messages as their site gets bombarded.
This is Yacht aka Jona Bechtolt and Claire L. Evans.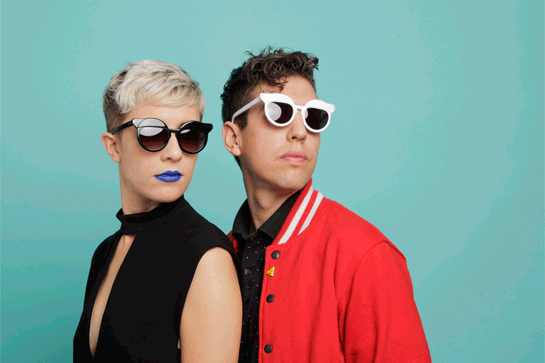 Refinery 29
They are a poppy indie duo from the Portland Oregon area. They are also a real-life couple.
They recently posted the below message to Facebook.
How awful! A sex tape leak is obviously a huge violation of privacy and we are glad that they are taking legal action against whatever scumbag set them up in this way.
Now, here's where things get weird...
The band posted a follow up message announcing that they have decided to sell the sex tape themselves. Via their own website.
Yep. That happened.
Already there has been some suggestion online that this may be an elaborate prank or hoax to publicise a forthcoming video, the kind of stunt that Yacht have been known to pull in the past. However, judging by the reaction of those online who have viewed the tape, it's definitely interesting.
I have to admit I bought the @YACHT sex tape https://t.co/QPVYZ3QoOI and: Woah. More of an actual turn on than most. Probably bc: true love.

— Miranda July (@Miranda_July) May 9, 2016
But hey, for the time being, lets presume this is real and the sex tape was leaked - were Yacht correct to release it on their own terms? It certainly helps them take back some level of control over the situation, a small consolation given the huge invasion of their privacy. But does it tacitly endorse those who are willing to pay and watch something that they know has been stolen?
They are, of course, correct in their assumption that the footage will never leave the internet but is the fight to remove it not worth the battle? The Guardian recently revealed that the majority of Revenge Porn cases do not result in a criminal charge - perhaps selling the tape, sadly, is the only affordable option for the pair.
It's a fascinating story either way - let us know your own thoughts below.