10 Bangers That'll Bring Out Your Inner Hoebag
30 October 2015, 11:26 | Updated: 8 May 2017, 17:09
It's about to get hot in herre...
You've got an hour before your date and you're feeling VERY nervous. You've got sweaty palms, tried on at least five different outfits and you anxiously check your phone every other minute to see if your date has done the unforgivable and cancelled on you.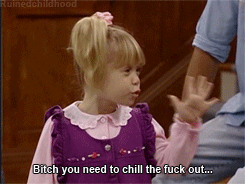 Everything is going to be okay. In fact, it's going to be great! But you'll need some certified B.A.N.G.E.R.Z to get pumped up. Once you've listened to these hot tracks, you'll be ready, trust us.
1) M.I.A. - "Bad Girls"

2) Nicki Minaj ft. Drake & Lil Wayne - "Truffle Butter"

3) Akon ft. Eminem- "Smack That"

4) 50 Cent ft. Justin Timberlake - "Ayo Technology"

5) Le1f - "Wut"

6) Usher - "Climax"

7) Shakira - "She Wolf"

8) Beyonce - "Diva"

9) David Guetta ft. Akon - "Sexy Bitch"

10) Nelly - "Hot In Herre"
Kinda feels like we've forgotten something though. Oh, yeah...
BONUS TRACK: Panic! At The Disco - "Lying Is The Most Fun A Girl Can Have Without Taking Her Clothes Off"